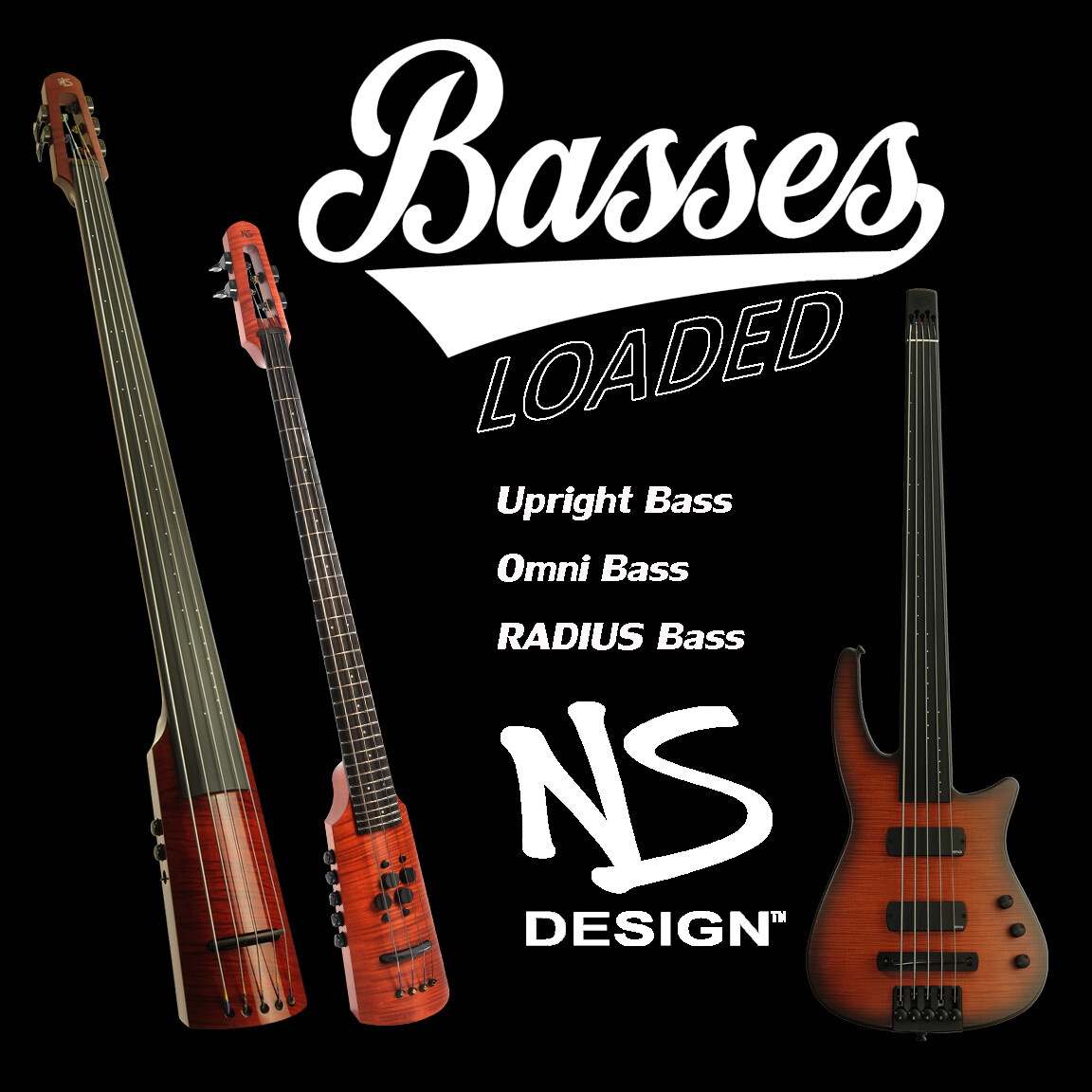 NS Design Basses Loaded! #NSbassesloaded
Hey there Bass Players, stop into one of the select retailers participating in our Bass Loaded promotion, take an NS Radius, Upright or Omni bass for a test drive, and get a FREE NS T-SHIRT!
Here are some places to go (more to come):
Johnson String Instruments – Newton Upper Falls, MA
Quinn Violin – Minneapolis, MN
Morgan Music – Lebanon, MO
Performance Music Center – Woburn, MA
Triple Creek RV Music Park – Woodville, TX
Details: Come in and ask to try out an NS bass. While you're there, get a photo trying out the qualifying instrument. Discover why NS is the emerging Heavy Hitter for bass pros worldwide, plus we'll send you the free NS T-shirt!
By the way, NS Design may want to post the photos we've received on our social media, and if you or the retailer post photos and includes the #NSbassesloaded hashtag, NS Design will be proud to share them. (This promotion is good until October 15, 2018.)