Ada Pasternak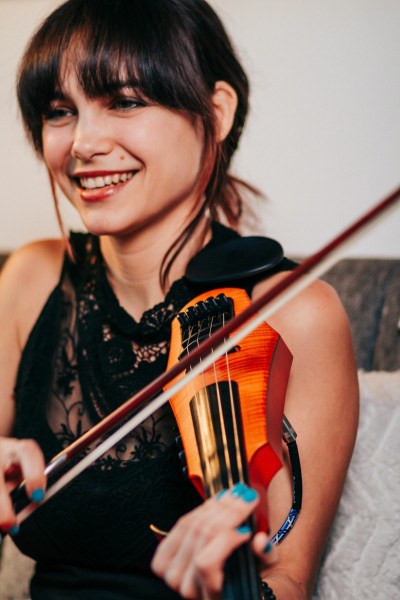 Instrument

CR5 Violin

Groups

Solo Artist

Website
I actually received an NS Violin as a Christmas gift from a fan!  How cool is that!?  🙂 . and it's a 5 string!  I love it.

—Ada Pasternak
Violin Virtuoso/Singer/Songwriter Ada Pasternak graduated from Berklee College of Music on a Full Scholarship where she discovered her passion for Singing and Improvising as well as her ability to song-write.
Her music is honest and quirky, with a Pop sound, inspired by her Classical upbringing and all the various styles of music she enjoys.
You're bound to get her songs stuck in your head.
Ada does weekly ONLINE Shows via Concert-Window.