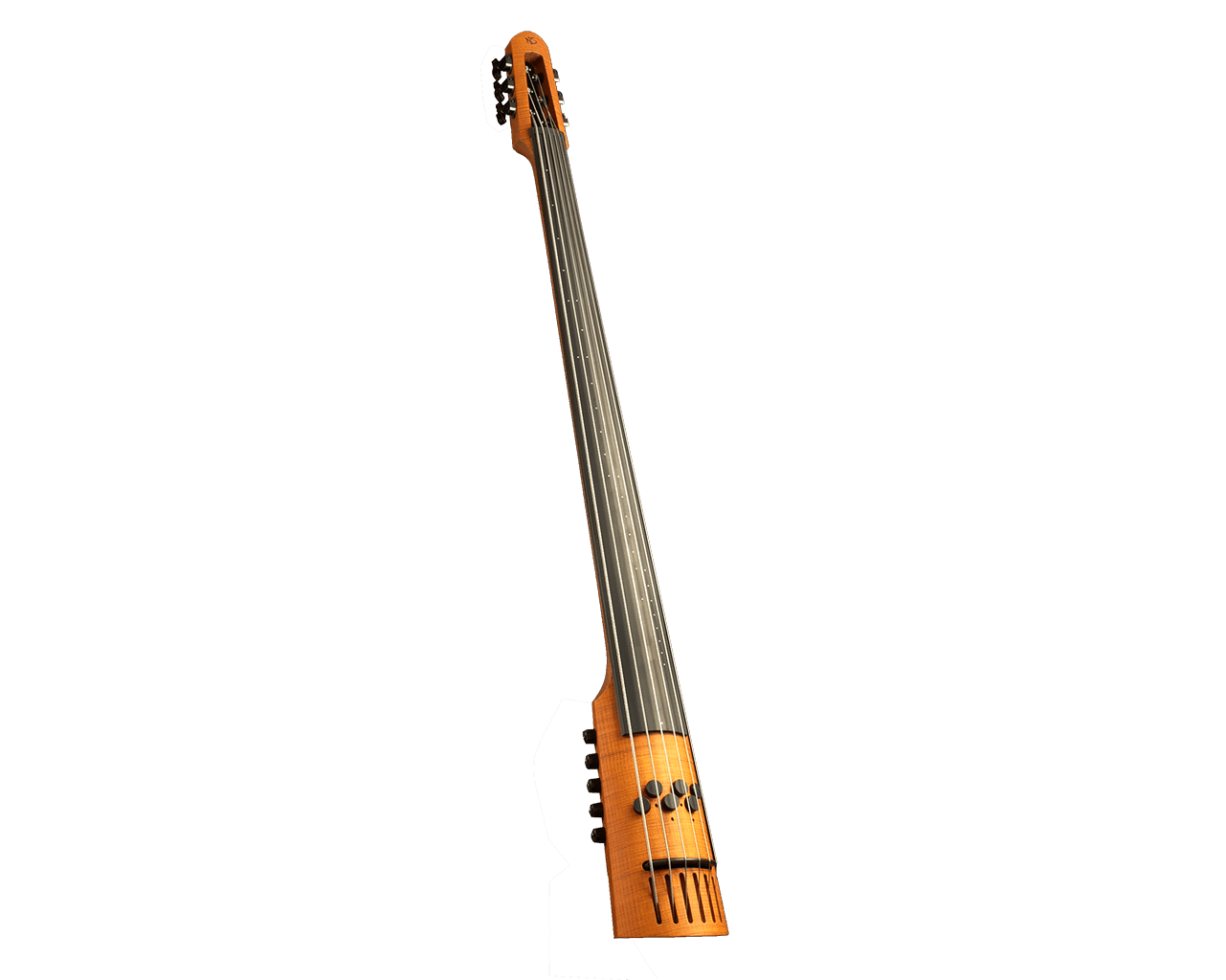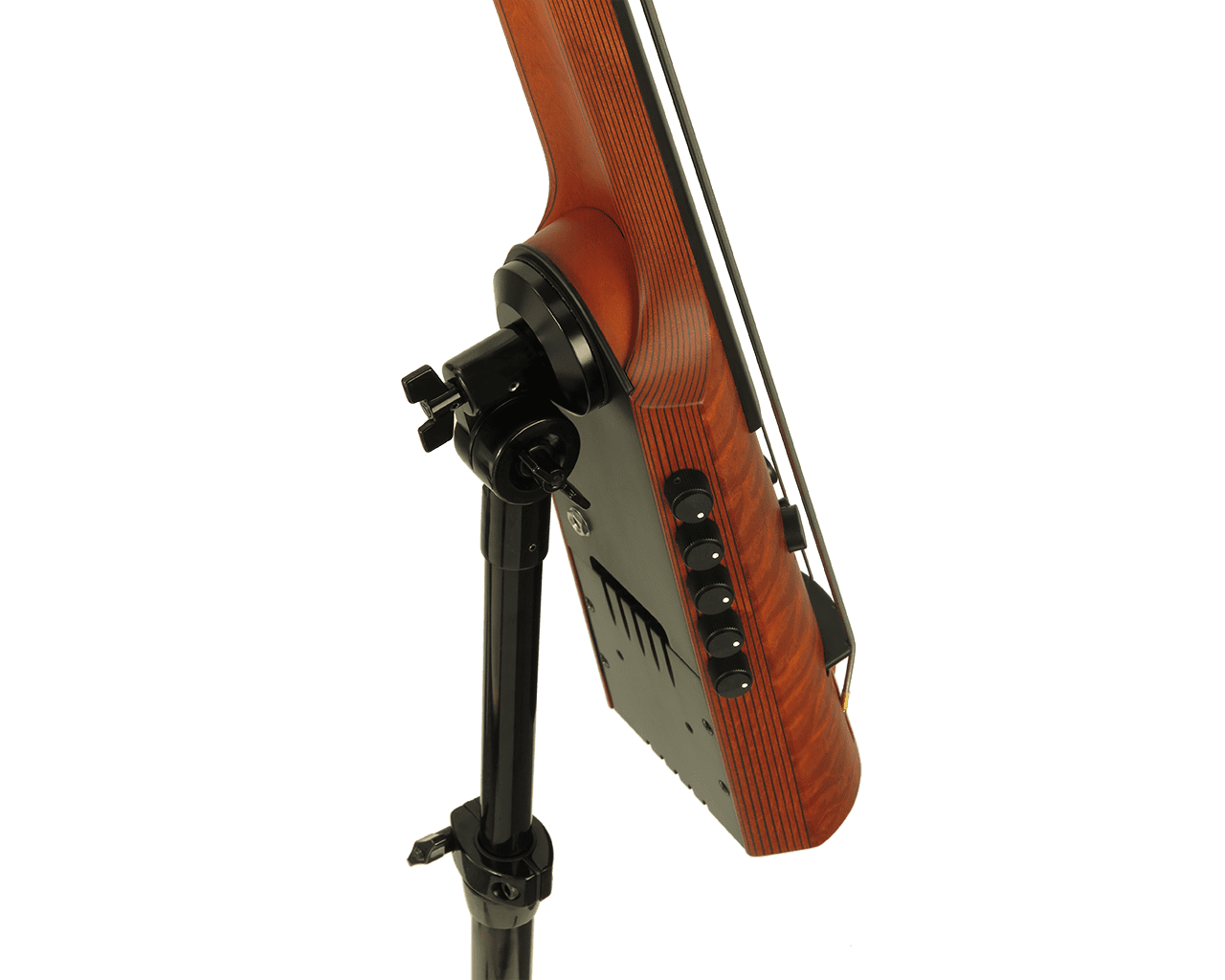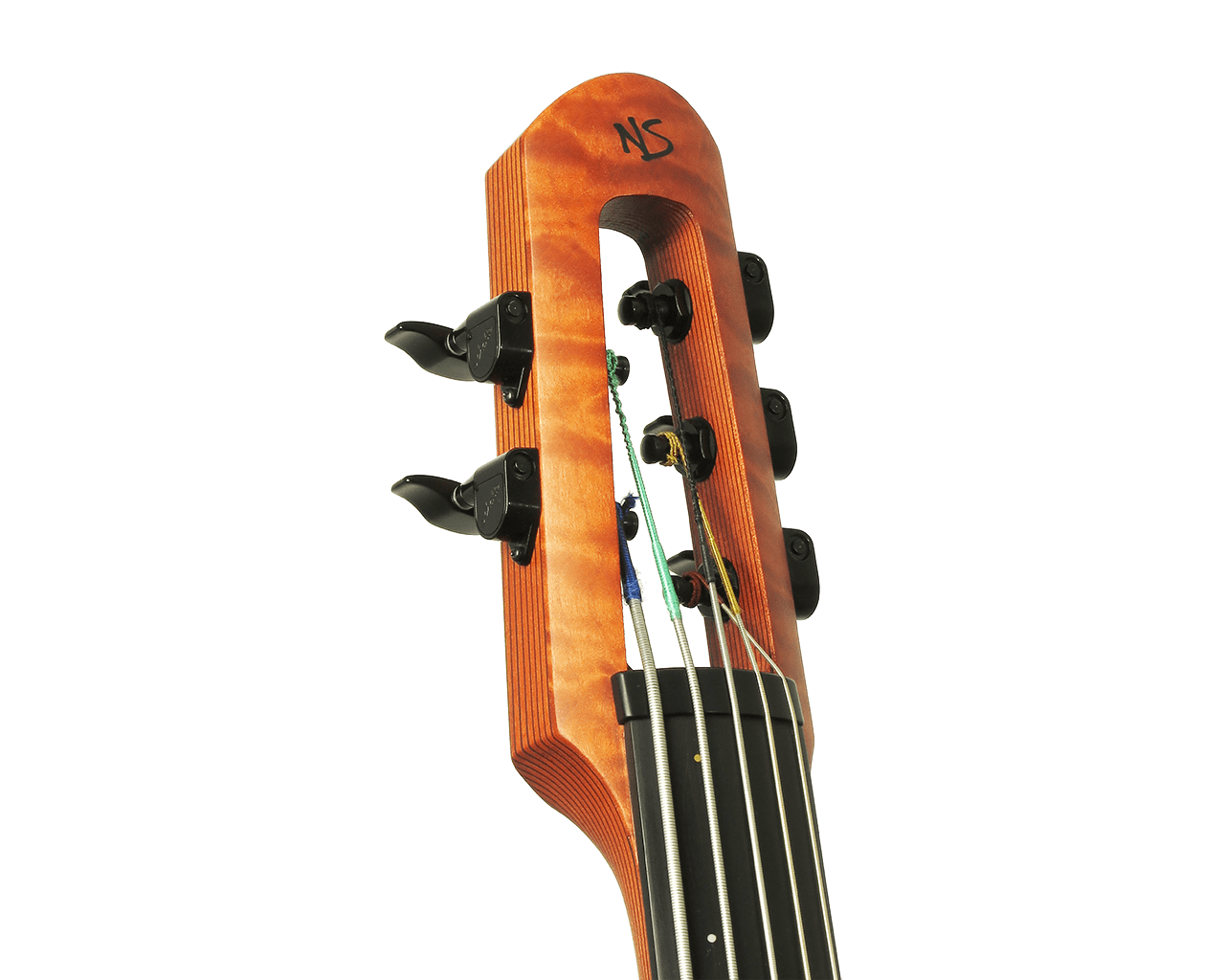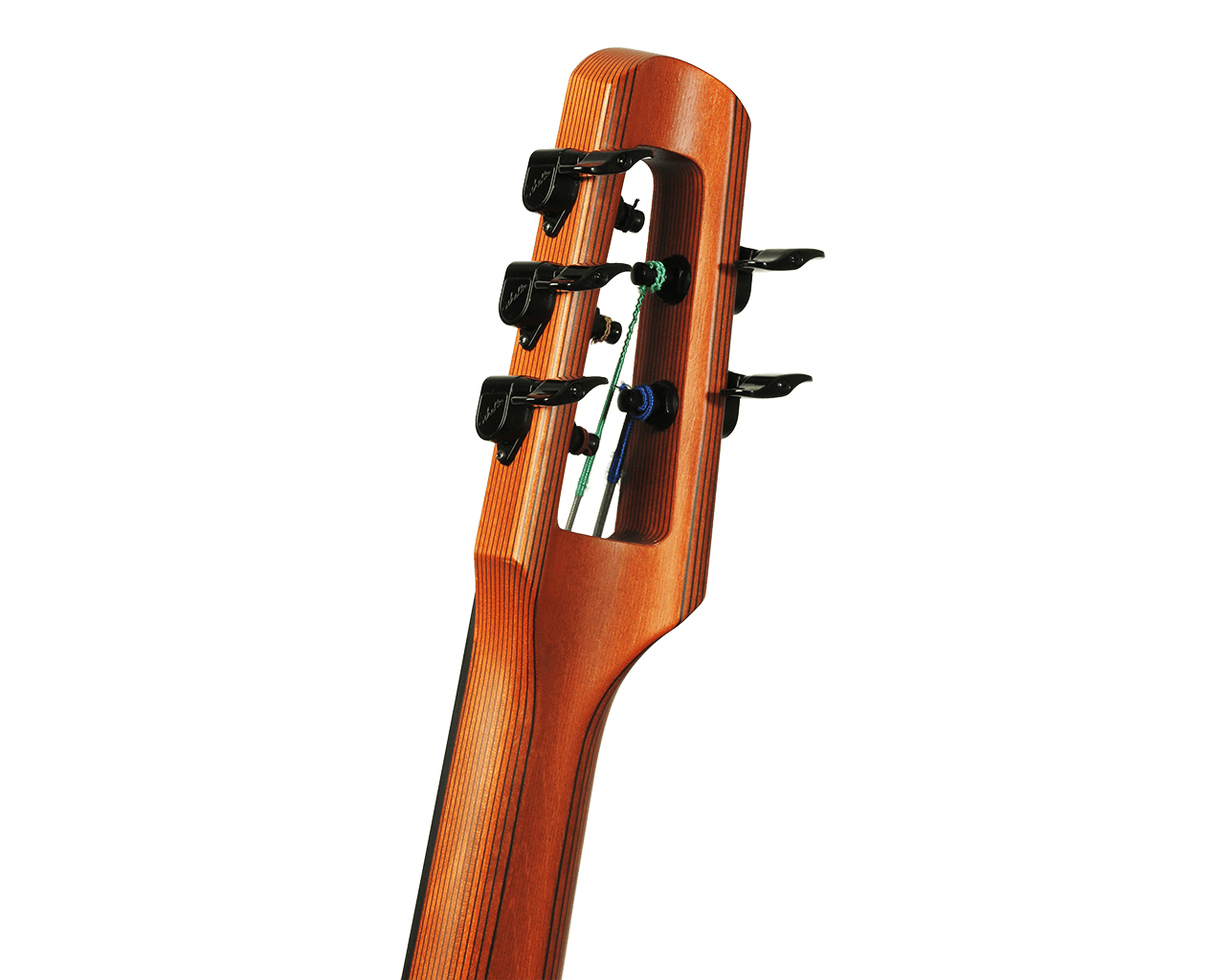 Overview
The Flagship Upright of NS, the EU Series is made in the Czech Republic to the exact specifications of the oriinal US Series instrument. The revolutionary design is molded with concentric laminations of graphite and rock maple that run the entire length of the instrument for maximum sonic integrity. The back of the neck is curved inward to follow the arch of the fingerboard, resulting in a slim, easy to play neck with full access to the upper register.
The Polar™ Pickup System, with its ability to respond to lateral and vertical vibration separately or both at once, is uniquely suited to an instrument that is both bowed and plucked. A fabulous bowed response and drum like pizzicato attack are characteristic of the lateral mode, while the sustained pizz. response of the vertical mode creates a new dimension for the upright bass. Magnetic pickups by EMG™ add a smooth option to the sound palette. With active EQ and full control of pickup selection, the sonic options are virtually unlimited.
Available in 5 and 6 stringed models, the EU Series Double Bass, designed by Ned Steinberger, is in a class of its own, offering the bassist unparalleled performance and tonal quality.
Features & Highlights
MAPLE/GRAPHITE LAMINATE: The body and neck employ a unique laminating process combining 27 alternate thin layers of maple (for the feel and warmth of wood), and graphite fibers (for brilliance, consistent sustain, and stability) adhered in an epoxy matrix. The result: remarkable strength & tonal brilliance.
CONCENTRIC NECK, BODY, AND PEGHEAD: The back of the neck is curved inward to follow the arch of the fingerboard, creating a broad recess for the thumb that gives the neck a slim, fast feel for its entire length and ensures structural integrity from neck to body.
PICKUPS: The unique Polar pickup, a bridge-mounted piezo pickup system, senses both lateral and/or vertical string vibration. In the lateral or arco mode, the pickup has unparalleled sensitivity with the direction of the bow. In the vertical or pizzicato mode, plucked notes are remarkably even and sustained. The low-impedance EMG magnetic pickups incorporate individually adjustable coils and neodymium magnets, giving the player a more diverse sonic palette.
ACTIVE EQ AND MIXER: Controls include volume, blend controls for the magnetic and polar pickups, and individual bass EQ and treble EQ controls.
GIG BAG AND FLIGHT CASE: The EU Bass includes a padded gig bag that has a pouch for tripod stand, a bow compartment and room for accessories. The loaded gig bag will fit in the overhead compartment of most commercial aircraft. An optional hard-shell flight case is available.
Specifications
LENGTH: 132 cm (52″)
WIDTH: 15 cm (6″)
THICKNESS: 10 cm (4″)
WEIGHT: 4 kg (9.5 lbs.)
SCALE LENGTH: 106 cm (41.73″)
STRINGS: 5 (Low B or high C) or 6 (BEADGC)
CONSTRUCTION: 27 alternating layers of rock maple and graphite fiber laminated in an epoxy matrix. The entire back of the instrument is curved toward to follow the curve of the front surface, forming a single continuous structure. The concave shape of the back of the neck creates a broad pocket for the thumb, and keeps neck thickness under 25 mm (1″).
FINISH: Traditional amber stain with clear semi-gloss hand polished polymer coating. Custom finish options are available for the EU Bass including Slate Gray, Quilted Maple, Poplar Burl and Zebrawood. Click here to see examples of these Custom finishes.
FINGERBOARD: Richlite; 5 cm (2 ") wide at nut; 9.3 cm (3.7 ") max. width.
BRIDGE: Radius 7.9 cm (3.1″); string spacing 9.3 cm (3.66″).
NUT: Radius 6.1 cm (2.4″); string spacing 4.3 cm (1.68″).
BRIDGE PICKUP: The Polar directional piezo pickup system responds selectively to either vertical vibration (for the sustained plucked sound, like an electric bass guitar), or lateral vibration (for dynamic bowing, and a percussive plucked sound).
MAGNETIC PICKUP: Low impedance EMG magnetic pickup system, with individually adjustable coils, neodymium magnets, and low noise, hum-canceling preamp.
ELECTRONICS: 18-volt active circuit by EMG.
CONTROLS: (top to bottom)
Volume
Balance – counterclockwise for magnetic pickup, clockwise for Polar bridge pickup, center for both
Balance – counterclockwise for optimal pizzicato (plucked, sustained) sound, clockwise for optimal arco (bowed and percussive plucked) sound, center for both
Treble – boost and cut
Bass – boost and cut

TRUSS ROD: Dual action, removable.
TUNING MACHINES: Premium grade worm gear tuners; black finish.
STRINGS: D'Addario™ flat wound strings standard. More information on NS Electric Strings. Compatible with most standard upright bass strings.
Performance Support Systems
CR TRIPOD STAND: Optional, a fully adjustable steel tripod stand is available for the CRT Series double bass. Weight is 3.6kg (8 lbs.).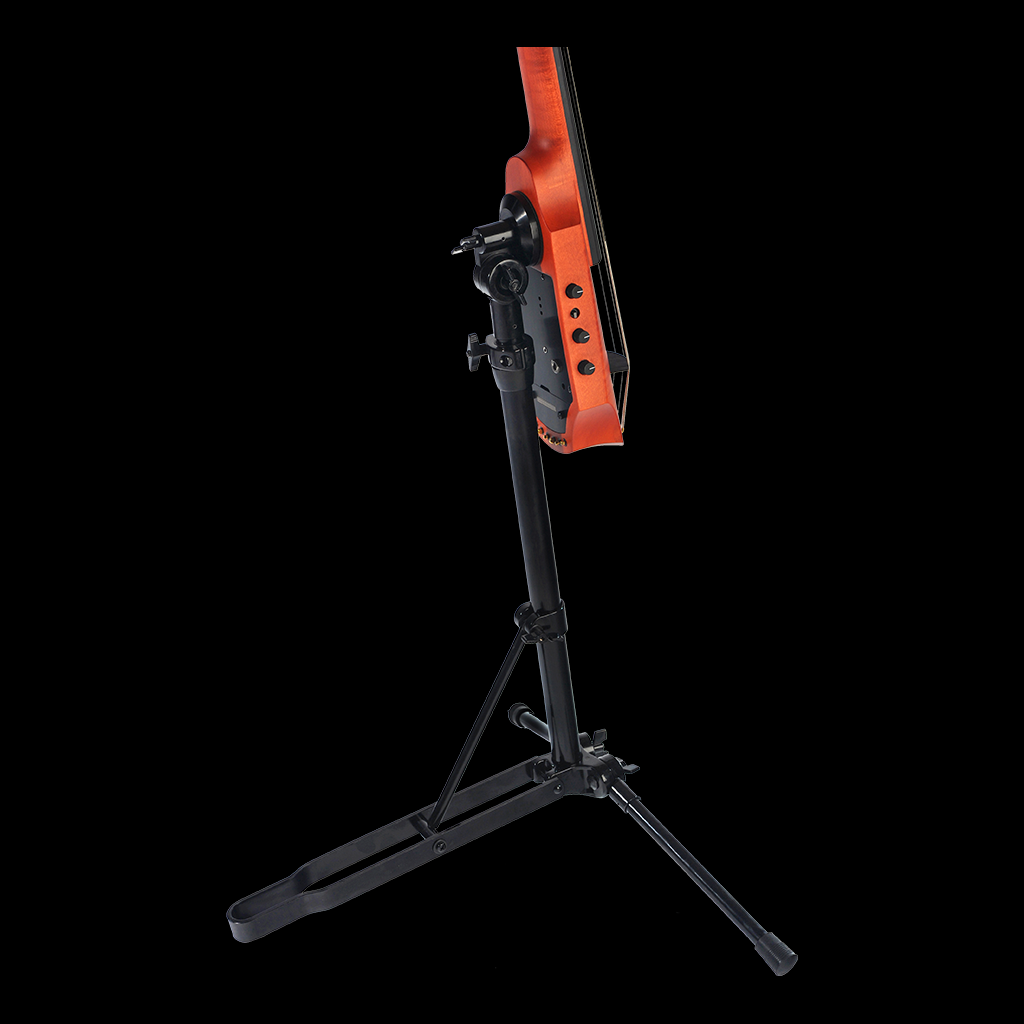 BASS END PIN STAND: The Bass End Pin Stand offers full freedom of movement. Height, tilt and "right bout" angle are fully adjustable providing a more conventional feel. Weight 2.3 kg (5 lbs).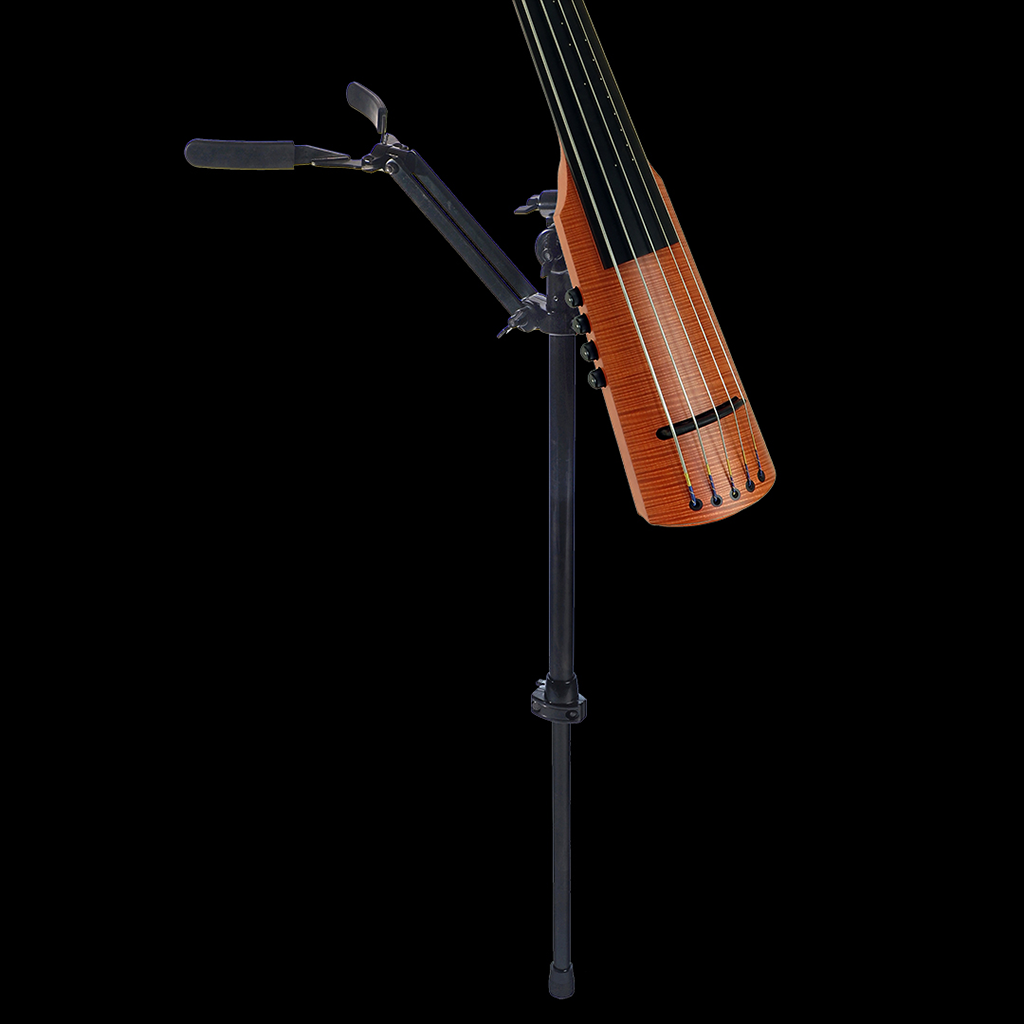 BASS END PIN STAND CONVERSION KIT: To hold the instrument upright for on-stand performance or when not in use, the Bass End Pin Stand can be attached to the CR Tripod Stand (not compatible with the NXT Tripod Stand) using the optional End Pin Stand Conversion Kit.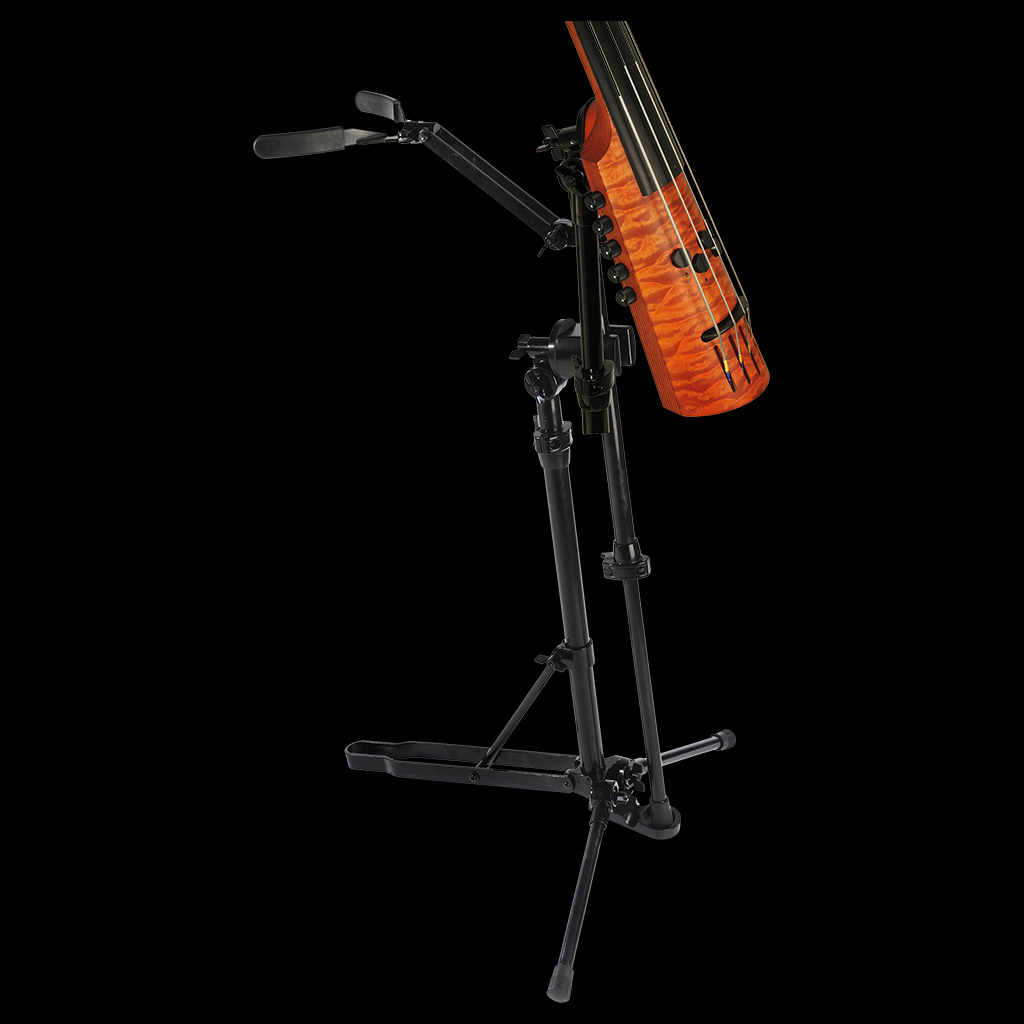 BOOMERANG STRAP SYSTEM: This optional support system has a pivoting friction hub that holds the instrument firmly in place close to the body. Attached with a guitar style strap to its two support arms, the system allows the instrument to be moved into virtually any position in relation to the hands and body as it is played. Weight is .45 kg (1 lbs.).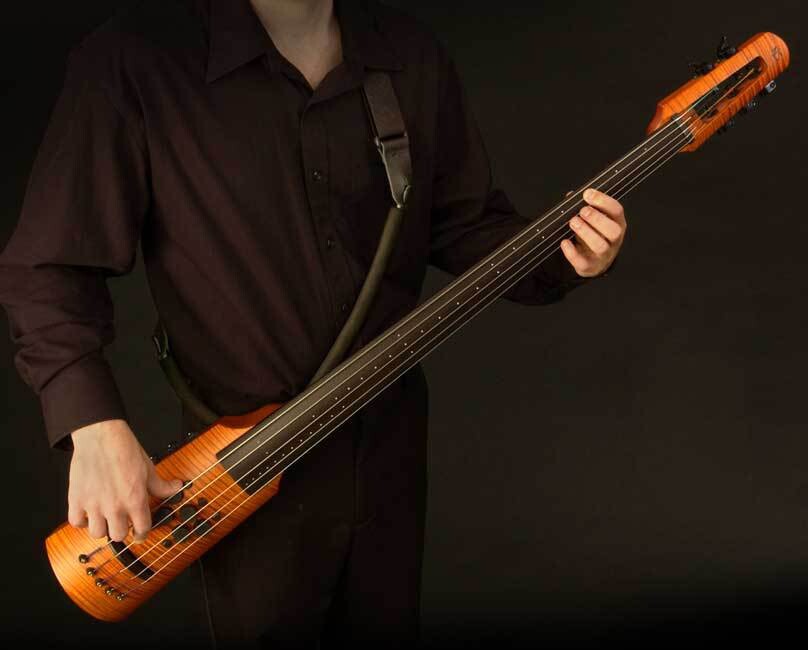 FRAME STRAP SYSTEM: This optional accessory is a lightweight frame structure that allows full mobility to perform in standing or upright position, holding the instrument out from the body similar to the reference in traditional positioning. The system is supported by a single guitar style strap extending over the left shoulder. Weight is 0.68kg (1.5 lbs.).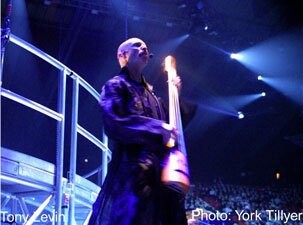 Owner's Manual