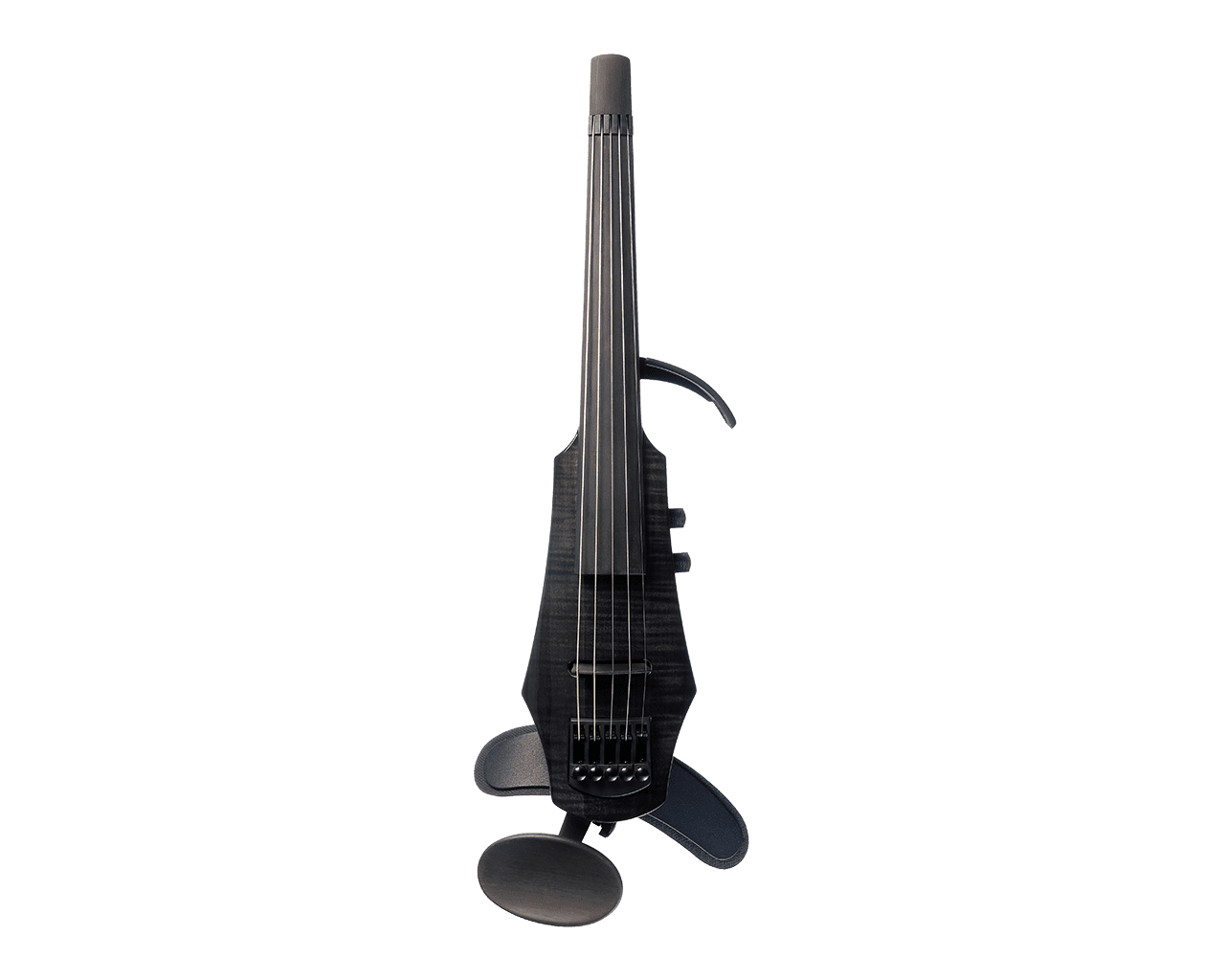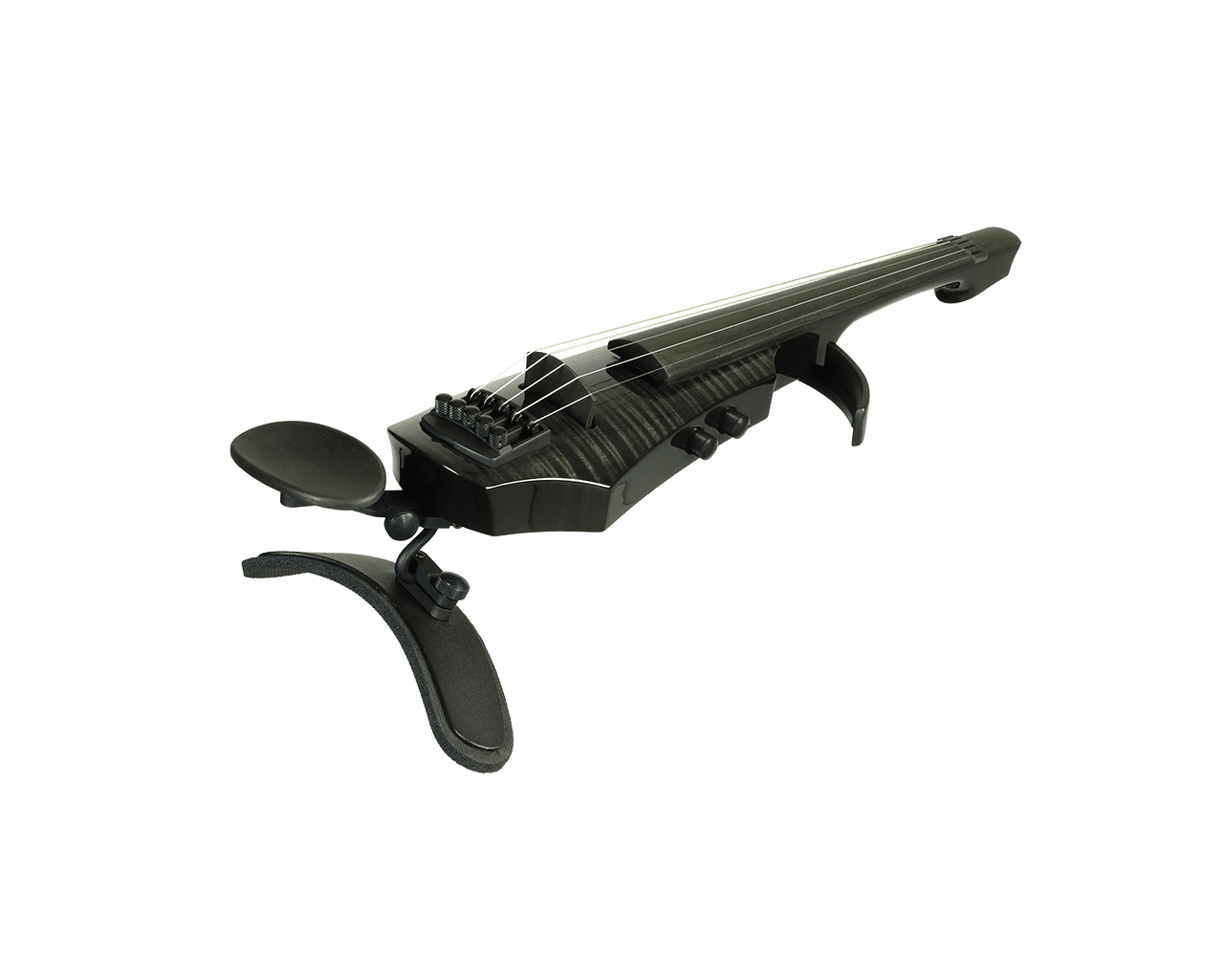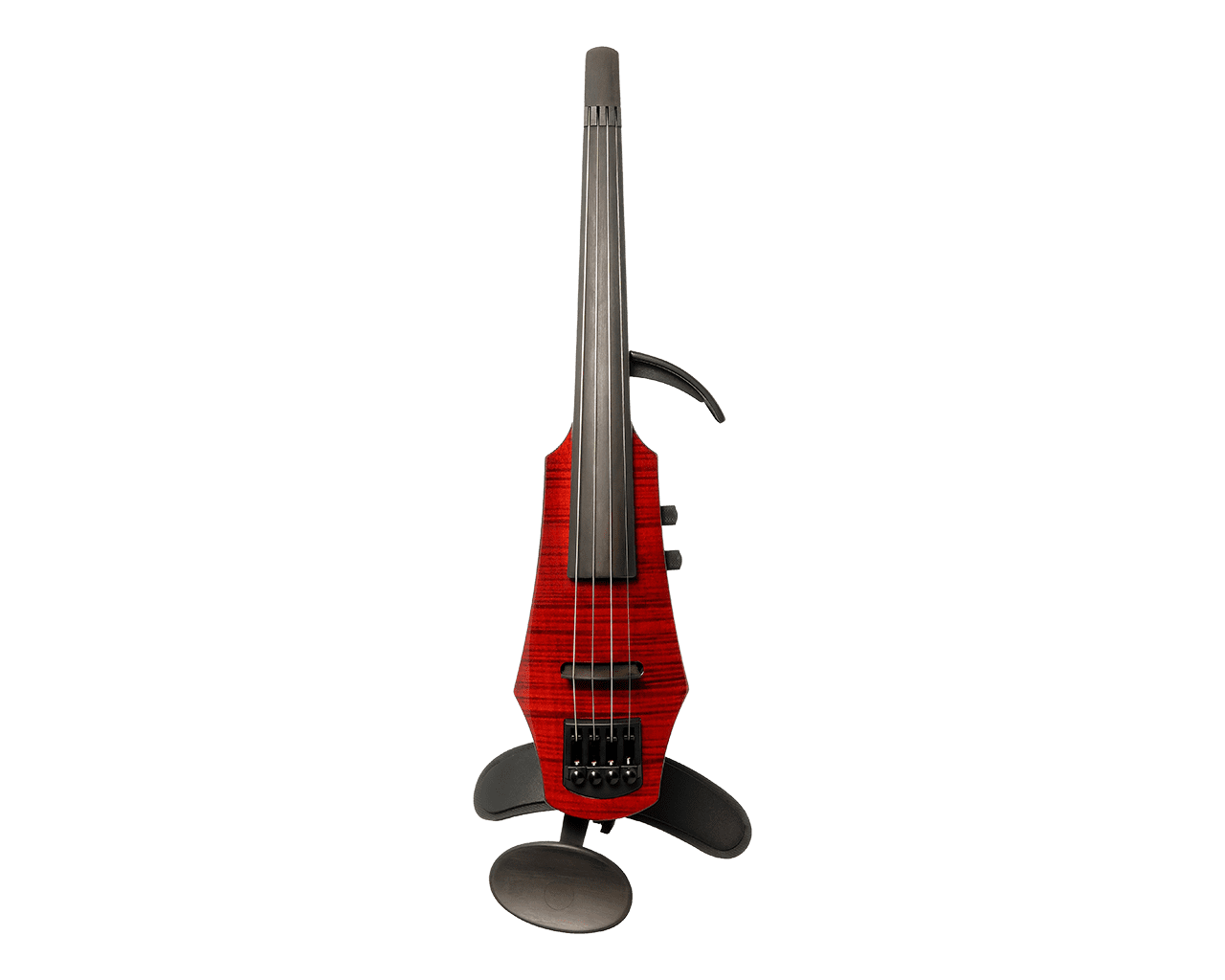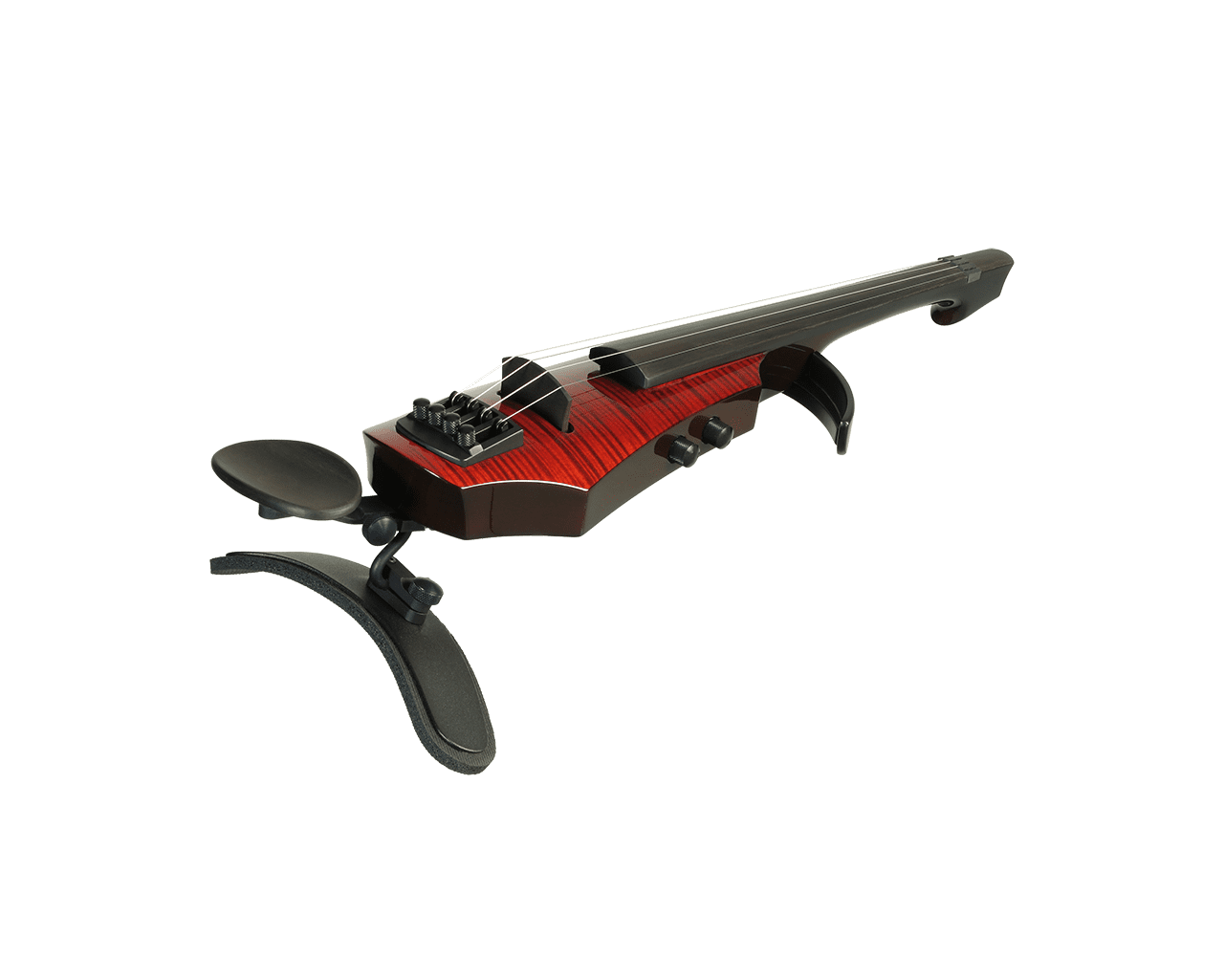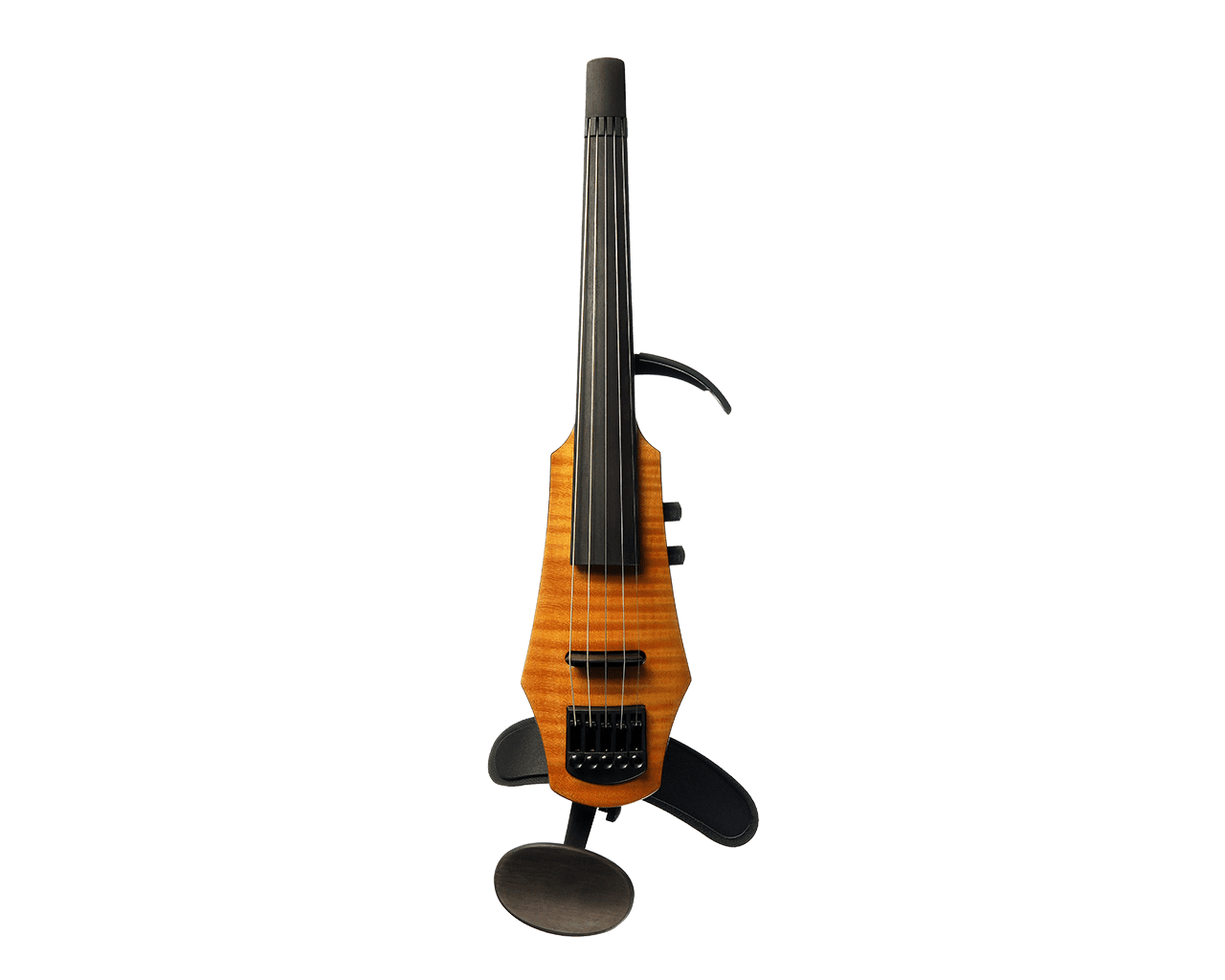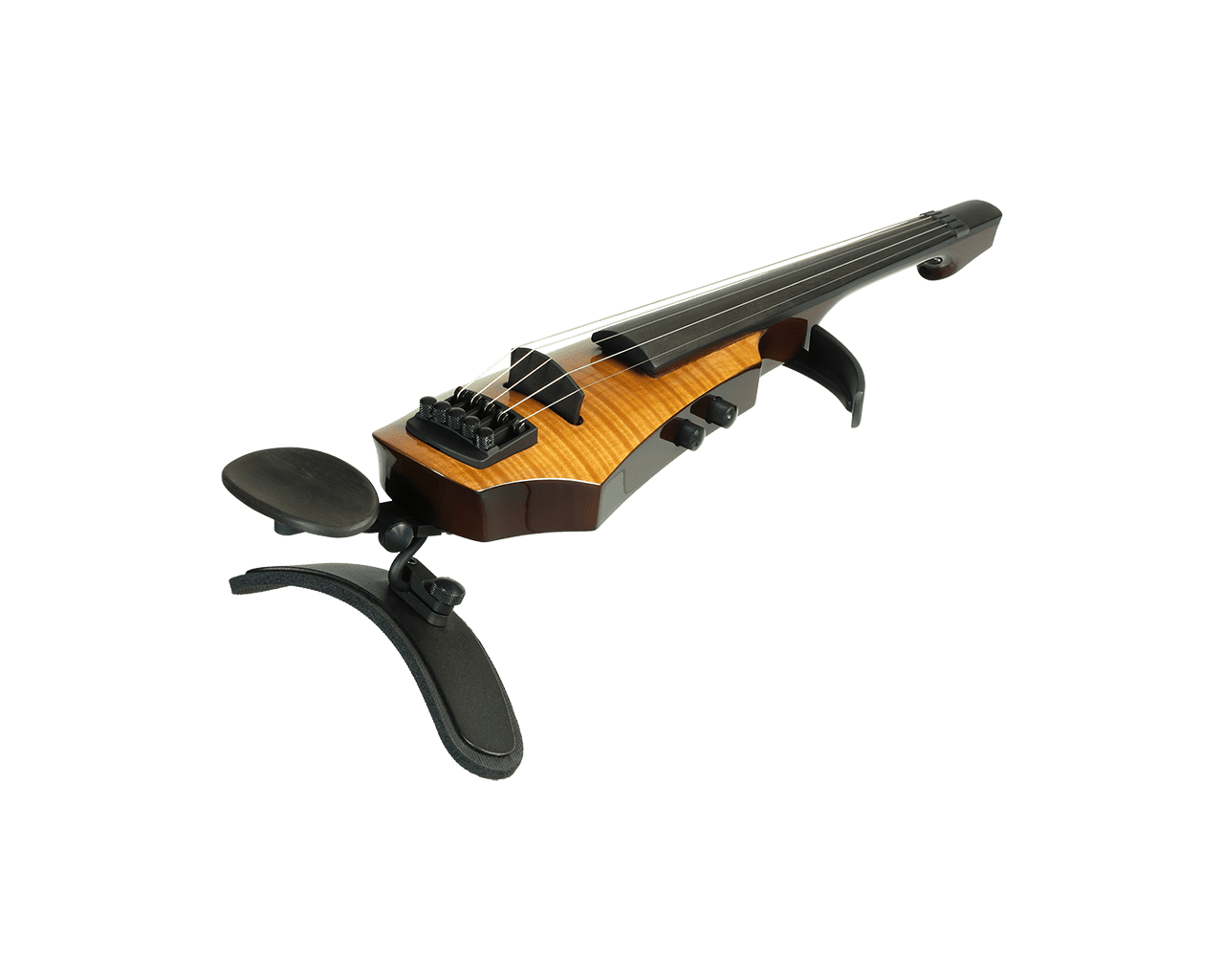 Overview
THE NS WAV ELECTRIC VIOLIN is the perfect electric violin for any player interested in exploring the world of amplified or electronic performance. Full, natural tone, outstanding comfort, and sophisticated design are combined in these instruments for unmatched performance.
Features & Highlights
The NS Polar Pickup System has the unique ability to analyze the direction of string vibration to enhance the bowed response and to facilitate bow technique.
The unusually powerful piezo crystals do not require on-board power, for maintenance-free performance without the hassle of batteries.
The WAV series bridge is crafted from rock maple and is easily adjustable.
Other standard features of the WAV Violins include a graduated ebony fingerboard, a smooth and fast neck, and a removable bout for accurate position reference.
WAV violins are available in four and five string configurations, and several finish options.
Specifications
LENGTH: 540 MM (21.25″)
WIDTH: 110 MM (4 5/16″)
THICKNESS: 65 MM (2 9/16″)
WEIGHT: Highly carved interior for light comfort.
4 string: 670g
5 string: 695g
SCALE LENGTH: 330 MM (13″)
BODY/NECK: Maple neck and body for rich tone and visual grace.
BODY REFERENCE BOUT: Black-dyed maple bout on treble side provides standard violin reference. Easily removable for unrestricted neck access.
FINGERBOARD: Ebony, hand-graduated, asymmetric relief, shaped for effortless play.
BRIDGE: Black-dyed maple, height adjustable via screws on back of body.
STRINGS: NS Electric Strings are standard. Compatible with solid and stranded core violin strings. Synthetic core strings are not recommended.
PRECISION TUNING HARDWARE: NS Design patented tuning system. Fine tuners are mounted on the body behind the bridge for precise, stable tuning. Automatic string clamping allows for quick, easy string changes.
PICKUP: The Polar directional piezo pickup system responds selectively to either lateral string vibration (for dynamic bowing) or vertical string vibration (for remarkably even and sustained plucked/pizzicato sound, like a mandolin).
ELECTRONICS & CONTROLS: Passive circuit with high impedance output, no batteries required. Volume control and Tone control (treble roll off).
Owner's Manual