Andrea Fascetti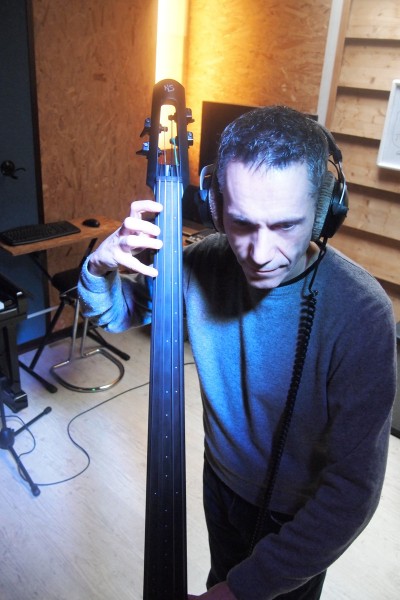 Instrument

NXT4 Double Bass

Groups

Solo Artist

Website
Andrea Fascetti is an Italian 7-string virtuoso bass player, double bassist and composer. He writes bass lessons for Bass Musician Magazine and Guitar Club.  He started playing when he was eight years old, coming from a musical family, influenced early on by his grandfather. In the early 90's he moved to Milan and studied at CPM school.  After spending some years in Milan he started his professional career as a sideman, playing on tours with Massimo Priviero and Nomenclatura, also performing in jazz clubs and festivals with Ernie Wilkins, Gianni Basso, Curtis Fuller, Massimo Manzi, Riccardo Arrighini, Riccardo Fioravanti, Riccardo Fassi, Mauro Grossi, Andrea Melani, Walter Paoli and Nico Gori. He's studied double bass at La Spezia Conservatory with Gian Pietro Zampella, and renowned jazz teacher Charlie Banacos giving him a whole new world of ideas.
In 2011 Andrea released his great new album called Cinema with top italian drummer Massimo Manzi. In 2013, he released his album Pop Music.  Recently he has come back to play double bass after being cured of the right elbow disease that forced him to stop playing it for several years.
His 2015 release "District 9 Bunch," with a new band that is not purely jazz, combining R & B, NuJazz, Funk and other musical genres.