Avery Merritt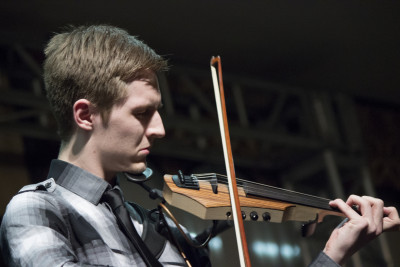 Instrument

CR5 Violin

Groups

Solo Artist, Woodwork, Front Country, The Mudskippers, Sean Watkins and The Bee Eaters, Bakithi Kumalo

Website
Avery Merritt is a Boston based multi-style fiddle player. After being trained early on with classical technique and various genres, his interest turned to bluegrass, and he began studying with California fiddle legends Phil Salazar and Richard Greene. Avery's love of bluegrass and acoustic music brought to study with fiddle phenoms like Jeremy Kittel, Matt Glaser, Casey Driessen, Jim "Texas Shorty" Chancellor, and Mark O'Connor.
Avery has won numerous awards and accolades like the Fletcher Bright Scholarship, California Governer's Medallion, Music Center Spotlight finalist, and first place in both advanced fiddle and band categories at the Topanga Banjo and Fiddle Competition, California's oldest contest. Avery has also been a finalist in the Freshgrass awards, and the Rockygrass instrument contest. Avery was also a selected participant in the 2017 Acoustic Music Seminar, a prestigeous program run by Mike Marshall for upcoming acoustic musicians.
His interest in Jazz lead him to study with Christian Howes at the Creative Strings Academy where he played with Billy Contreras, Jason Anick and many other premier jazz violinists. Jazz led Avery to explore more electric and contemporary string sounds on the side of his acoustic career. As a result, Avery also works with NS Design as a demonstrating artist at various locations such as The NAMM Shows, IBMA, Bass Player Live, etc.
Currently, Avery is studying at Berklee College of Music with Dr. David Wallace, Matt Glaser, Darol Anger, and others under scholarship. Avery has performed as a Berklee representative at venues such as Grey Fox, Freshgrass, Joe Val, IBMA, The BPC, Symphony Hall, and others.