Daniel Acebes "El Chelista"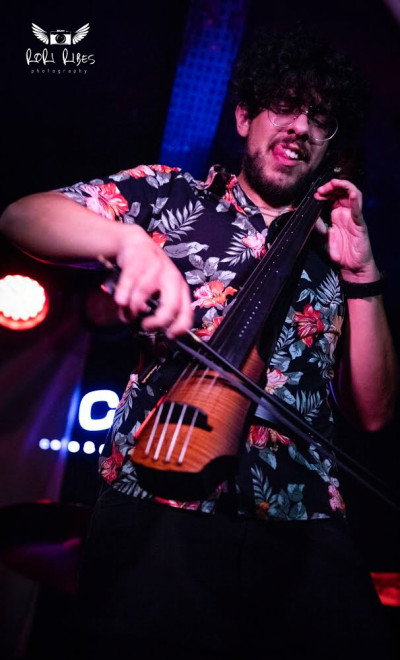 Instrument

NXT4a Cello

Groups

Solo Artist

Website
I am a cellist, but I am a rocker too. I always wanted to stand/move/dance with my cello. My NXTa gave me that great possibility. In addition, my NS brought me to a whole new world of sounds, effects and pedals. It so fun to play and very accurate in comparison with an acoustic cello. I Love it!

—Daniel Acebes "El Chelista"
Based in Spain, Daniel Acebes "El Chelista" is making a name for himself as a "Rock Cellist".
Singer, songwriter and multi-instrumentalist, as a classical musician he performed in many of the best halls through the world.
As a "non-classical" musician, a two-time winner of the Spanish talent show "Tú sí que vales," among more prizes and sponsorships. He collaborated with Latin Grammy winners Coti and El Twanguero, and many other artist as a recording session musician.
"El Chelista" is Daniel's most personal project. Classic pop rock, his own songs and lyrics, and Cello as a principal instrument.
His first album " VOL.1″ brought him to the best venues in Spain, being a reference in the rock strings scene.
An active teacher and educator, Daniel gives clinics and masterclasses as both a classical cellist and electric rock cellist.