Greg Byers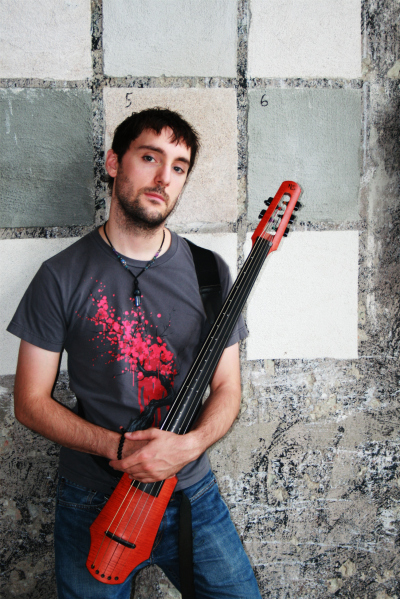 Instrument

CR Cello

Groups

Solo Artist, Brian Laidlaw & the Family Trade, Rogue Tango

Website
In his lifelong pursuit of music, Greg Byers has overcome countless obstacles in order to become an idiosyncratic performer, composer, educator, and producer. He will redefine what you thought a cellist was capable of!
Greg started playing cello at The Family Suzuki School of Rochester, NY at age 2.5. By age sixteen, he was a talented cellist, but was frustrated with the lack of personal expression he found in youth orchestras. This led Greg to explore the possibilities of the cello in a jazz context.
After beginning the undergraduate program at University of Miami, Greg wanted to officially switch his major to Studio Music & Jazz, which was initially denied because he was a cellist. Shelly Berg, the current Dean of the Frost School of Music, took over in 2007 and saw Greg's perseverance. In the end Greg became the first person to double major in Instrumental Performance/Studio Music & Jazz on cello and bass, Summa Cum Laude.
After working in the Miami music scene, Greg decided to explore opportunities in Los Angeles. LA taught the importance of viewing music from the perspective of not only the performer, but also the composer, music engineer, and business person, so he applied these skills to his debut EP Some Dark, Beautiful Morning.
Greg then decided to continue his higher learning at McNally Smith College of Music in Saint Paul, where he graduated a Master of Music Performance. Now a resident of the historic A-Mill Artist Lofts of Minneapolis, Greg maintains a busy schedule; juggling original and freelance performances, a private cello/bass studio and recording & production services.
As a performer, Greg astonishes audiences with his technical prowess and improvisation freedom. Hefty recording experience coupled with perfect pitch allows Greg to work fluidly with any composer or producer.
As a composer, he strives for emotive melodies and harmonies that challenge the stereotypes of Western popular music. As a producer, Greg endeavors to tell the stories embedded in every piece of music with clarity and precision. Greg has trained his music engineering skills while embracing the vibrant sonic palette only available in the mixing process.
As an educator, Greg is passionate about helping students avoid the pitfalls of traditional music instruction, with the student truncated from any sort of creativity or expression. Rather, Greg works to bring out the creative potential residing in every student by integrating improvisation, theory, and ear training into his pedagogy.