Jair-Rôhm Parker Wells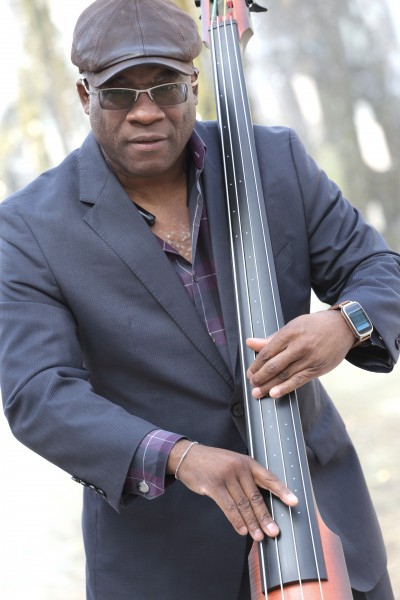 Instrument

CR and NXTa RADIUS Bass Guitar, NXT Electric Upright Bass Bass, WAV Omni Bass

Groups

Machine Gun, WMW with Bob Musso and Grant Calvin Weston, Tilted Axes, Rainbow Full Of Sound, FlowSonic, #blacbuc, Tangerine Orchid

Website
Jair-Rohm Parker Wells 21st Century Electric Bassist http://www.allaboutjazz.com/take-five-with-jair-rohm-parker-wells-jair-rohm-parker-wells-by-aaj-staff.php Ned Steinberger does it again! As my relationship with Ned and his company ND Design continues to grow, I recently started playing one of his amazing Omni Basses. The one that I have is outfitted with the NXTa electronics. An amazing "green" power system.

—Jair-Rôhm Parker Wells
Jair-Rohm Parker Wells is a multi-talented artist and visionary in the world of experimental music. He is a renowned electric bass player, a pioneering sound sculptor and a master of avant-garde jazz. With an extensive portfolio of collaborative projects and solo works, Jair-Rohm is dedicated to pushing the boundaries of musical expression and creating truly unique and immersive musical experiences.
As a vegan and eco-conscious artist, Jair-Rohm is currently working on a revolutionary musical project: an ambient electronic music powered multi-dimensional spaceship. He draws inspiration from the likes of Kandinsky, Dali, and Alex Gray, with a focus on creating music that feels like a visual art piece. His current obsessions include the Chapman Stick, ambisonic mixing, and NFT music crypto art.
With roots in southern Germany and a long history of musical exploration and innovation, Jair-Rohm has made a name for himself as a pioneer of free jazz and improvised music. He was one of the founding members of the seminal improvisational band Machine Gun, and is the founder of the Meeting Interdisciplinary Arts Festival in Stockholm, Sweden. Throughout his career, Jair-Rohm has worked with an impressive roster of experimental musicians and artists, including Bob Belden, Jaron Lanier, Tony Scott, and Karl Berger, to name a few.
Jair-Rohm's artistic achievements are far-reaching and impactful. His opera #blacbuc, composed on the Buchla and Serge modular systems at the Institute for Electroacoustic Music in Stockholm, is a testament to his artistic vision and mastery of experimental music. Additionally, his Liberation cycle compositions are featured as part of res·o·nant, the light and sound installation by artist Mischa Kuball at the Jewish Museum Berlin.
With a career spanning four decades, Jair-Rohm Parker Wells has left his mark on the world of music and continues to inspire new generations of musicians and music lovers alike. Whether you experience his work in a concert hall, jazz club or through his innovative musical projects, Jair-Rohm's artistry and passion for innovation are sure to leave a lasting impression.