Janice Wong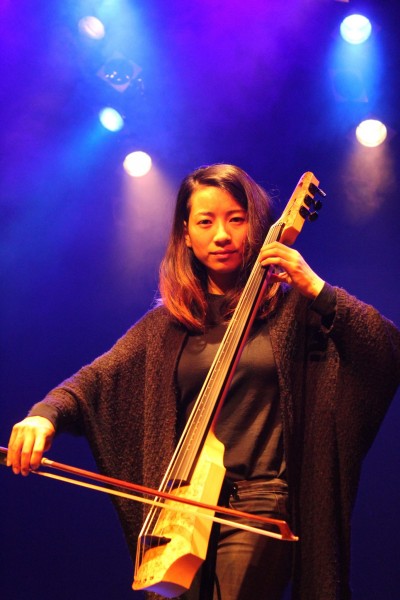 Instrument

CR5 Cello

Groups

Solo Artist The Wong Janice

Website
I have been playing the CR5 Electric Cello years. I first saw Grace Chatto (from Clean Bandit) perform with the CR Cello and decided I wanted exactly the same one as hers!

—Janice Wong
The Wong Janice is a cellist and composer of ambient cello meditation music with 35 million Spotify streams, 1 million streams on Insight Timer app and has performed for more than 150 companies around the world such as Google, Meta, Microsoft, Airbnb and Adidas for various virtual wellness events and all-hands meetings.
Her music and cello meditation concerts have been featured in print (Happinez, LINDA) & online publications (Forbes, Lonely Planet), she has opened TEDxAmsterdam (2021) and performed at everything from festivals, ecstatic dance, corporate events, club nights, yoga retreats, cacao ceremonies to private house concerts and weddings.
The Wong Janice's specialty is her constant exploration of the cello through electronic technologies such as effect pedals and loop machines and sharing her music in the form of audio/video, online courses and in-person/virtual performances as a tool for meditation, to help calm down the nervous system, help fall asleep, increase clarity, or transform mood.
She has released 3 audio courses on Insight Timer platform and 3 video classes on Skillshare, and has been featured on both platforms.