Jayna Chou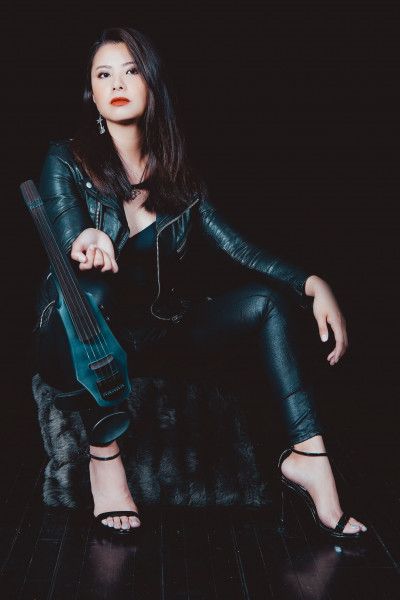 Instrument

NXT4a Viola

Groups

Quartet 405

Website
Jayna Chou is a professional Violist, Composer/Producer from Taipei, Taiwan.
She received classical music training at a young age on the viola and the piano. She graduated from Fu-Jen University (Taiwan) in 2013, majored in classical viola performance. With her passion and love of composing and producing, she decided to attend Berklee College of Music in 2016, on scholarship, to major in contemporary writing and production 2016-2018.
After graduating, she started her career in Los Angeles and composed for the 7 award-winning 7 nomination movie
"The Farewell," directed by LuLu Wang. Her arrangement of "The Music of Paul Anka" for string quartet received great reviews and was promoted on all of Mr. Anka's official social media and official website pages. As a violist, Jayna has performed with the likes of Jonas Brothers, Avril Lavigne, JMSN, Tigran Hamasyan, Jacob Collier, the king of Chinese-Pop singer- Leehom Wang and many others. She can be found recording music for film, video games, and multi-genre artists.
In 2020, Jayna will be joining the composer roster for Crime Sonic Music, which is in partnership with BMG production music worldwide.
Quartet405 is a multi-genre string quartet based in Los Angeles comprised of four professional string players: Eliza James and Rebecca Schlappich Charles on violin, Jayna Chou on viola, and Danica Pinner on cello. Quartet405 performs live, records, and produces custom arrangements. Quartet405 has had the pleasure of working with artists and producers such as Avril Lavigne, Lori Lieberman, Bob Clearmountain, Tom Brooks, Peter Asher, Moonchild, Raquel Rodriguez, Symphonic Planet, and Grammy award-winning singer Nigel Hall. In addition, Quartet405 features their original arrangements of the music of Paul Anka, Burt Bacharach, Selena, Queen, and Elton John in their tribute videos. In 2017, the quartet's holiday video "Jingle Bell Overture" was featured by Fox 11 News.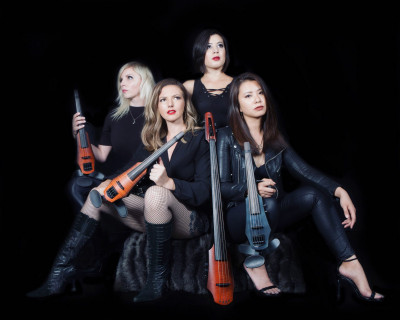 Videos