Jonathan Clark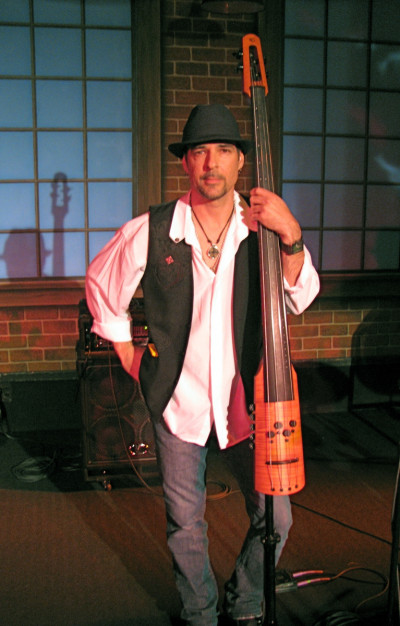 Instrument

CR Double Bass

Groups

Dwight Yoakam, Glenn Frey, Christopher Cross, Peter Ceterra, Laura Brannighan

Website
Singer/songwriter Jonathan Clark has been honing his skills as a musician since childhood. Equipped with a bass guitar as his primary instrument, Jonathan has performed and toured with legendary Grammy-winning artists Glenn Frey and Joe Walsh of The Eagles, Michael McDonald, Peter Cetera, and Steven Bishop. He continues to tour frequently with Oscar and Grammy Award-winning singer/songwriter Christopher Cross, and has performed live with Don Henley, Laura Brannigan, and Carlene Carter.
Jonathan contributed to the last nine Dwight Yoakam releases, tours with Yoakam, and has appeared with him on The Tonight Show with Jay Leno, The Late Late Show with Craig Ferguson, and The Academy of Country Music Awards.
Continually expanding his breadth of skills, Jonathan penned six songs for inclusion in two 2009 movie releases. He has put his vocal stamp on numerous television and radio advertisements for brand products such as Coors, Coors Light, Fruit of the Loom, Coca Cola, and Kingsford Charcoal.
Jonathan's early influences–The Eagles, James Taylor, Cat Stevens, Peter Gabriel, and Bad Company–have inspired his soulful, melodic songwriting style that has captured an ever expanding fan base in recent years.