KC Styles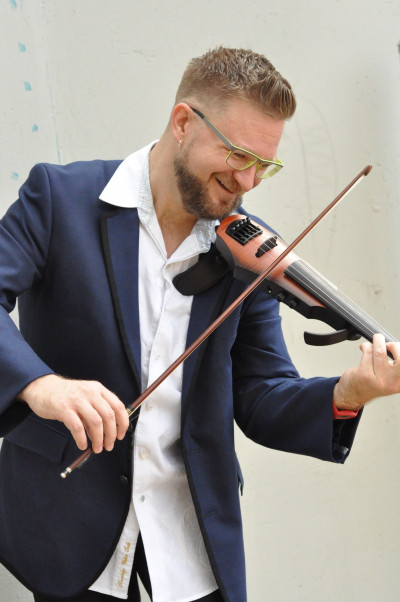 Instrument

NXT5a Violin

Groups

Solo Artist, Rob Base & DJ EZ Rock, C&C Music Factory, Vanilla Ice, Russ Hewitt

Website
"Keys were always my go to instrument while composing scores and figuring out melodies for records… But now-  all melodies and score ideas start on my NS.  I pick it up and it captures my emotion and sound of the exact state I'm in…"

—KC Styles
KC Styles is a multi-talented composer, producer, musician, live performer and DJ who is a master of his craft on and off the stage. His live shows are a combination of electric violin, keyboards, percussion and mad energy. He also can be found producing and performing pop/dance, country, hip-hop and world music, whether it's solo or in collaboration with other successful artists such as C&C Music Factory and Better Than Ezra.
KC composes and creates full orchestral scores for TV, film, documentaries, and video games with Such major clients as Budweiser.  He has worked with world renowned radio station, WKTU New York, and many other stations around the world creating custom music ID's and producing station imaging.
With a Masters in Music Production from the Berklee College of Music and honored with a scholarship from BT, you might think it's no wonder that he's come so far but underneath the surface there is something else that pushes his passion for music to the limits. When he was a child, he survived a near-fatal accident that put him in a coma and almost left him paralyzed. Not only did he survive but he overcame his recovery challenges and not too long after, discovered his love for music.
After all that he's been through, KC is a strong believer in giving back and teaches music to under-privileged kids based on his own "Studio in a Box" curriculum.  He takes his volunteer commitments very seriously and even spent time with a team in Haiti building a new school and medical center.
Multi-Instrumental Electronic Musician KC Styles is one to watch as he continues his journey spreading his music and love to the world.