Laurence Knight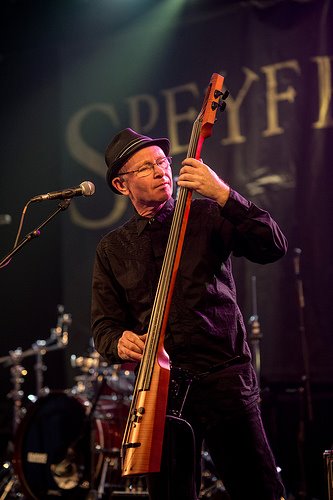 Instrument

CR4M Electric Upright Bass

Groups

Tiller's Folly

Website
Laurence Knight is a producer, bassist, and vocalist. Laurence is a musician with an incredible  depth of over 40 years of performing and recording experience, during which time he has performed with many of the brightest lights of the Vancouver music scene. He has also had the opportunity to produce and record with numerous artists.
Tiller's Folly are the Pacific Northwest's critically acclaimed, internationally traveled, ambassadors of song and at the forefront of a bold new movement in acoustic roots music. For the past few decades, through 1,000's of performances stretching from the Pacific Northwest to the British Isles, they have spread their memorable blend of energy, history, musicality, romance and just plain fun from small and large halls to theatres and festivals.
Hailed by critics ("Tiller's Folly is a national treasure". – Peter North, Edmonton Journal), their words and melodies are at once populist, minimally produced and poignant while at the same time singularly powerful and sincere.
With ten+ studio albums and CD's to the bands credit, Tiller's award winning productions continue to expand and refine their potent mix of acoustic & electric based, Celtic influenced Canadiana, Americana, Newgrass 'and beyond.'