Zack Clark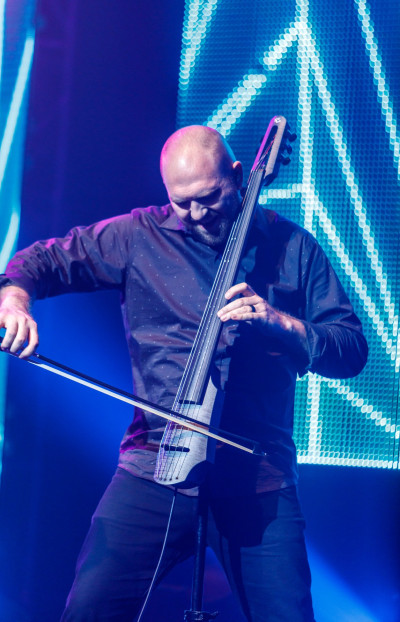 Instrument

CR4 Cello

Groups

Simply Three

Website
The NS CR cello, to me, is the best sounding electric cello on the market today.  I absolutely love its unique look as well as the versatility I have with its dual pick-up system.  It's the only electric cello I use both on the road and in the studio.

—Zack Clark
The electrifying trio of Glen McDaniel, Nick Villalobos, and Zack Clark, together known as Simply Three, has been captivating audiences worldwide with high-octane performances since 2010. Acclaimed as "having what it takes" (Boston Philharmonic) and "highly imaginative and well played" (Maine Today), Simply Three continues to receive praise for their ability to impress listeners with a multitude of genres that span from artists and composers such as Adele, Gershwin, Coldplay, twenty one pilots, Ed Sheeran, and Michael Jackson. By reshaping convention through this style of genre hopping, the trio continues to seek the true essence of classical crossover with original works as well as innovative arrangements that showcase their technical virtuosity and heartfelt musicality.
With an ever-growing online popularity, Simply Three is creating a renewed excitement for instrumental music through inventive music videos that have captured the hearts of millions of YouTube viewers across the globe. Furthermore, their works have gained great critical recognition by publications such as The Huffington Post, Rolling Stone, and RyanSeacrest.com, as well as mainstream artists themselves. Chart-topping rockers OneRepublic praised Simply Three's version of their hit single "Counting Stars," exclaiming they "LOVE this 'Counting Stars' cover!" Additionally, GRAMMY®-nominated R&B sensation Janelle Monáe proclaimed the trio's project of her hit singles "Cold War" and "Tightrope" to be "an honor" while making it a highlighted feature of her personal website.
Simply Three has old school training but a new school sound. Their quest to look beyond the scope of possibility has led them to collaborate with some of the world's most creative musicians, including Kellindo Parker (Janelle Monáe), Alyson Stoner, and Jeff Smith (M-Pact), in hopes of creating a new, fresh genesis for string playing. With this, the trio is able to merge shows into a unique synergy of thrilling performances and tone-rich sounds not soon to be forgotten.