Randy Barnes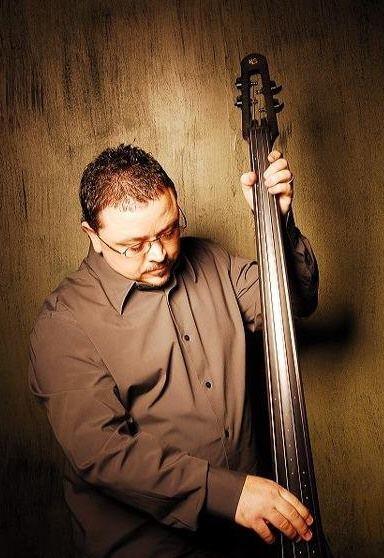 Instrument

CR4M Double Bass, NXT4a Double Bass

Groups

Joe Mullins and the Radio Ramblers

Website
I was first introduced to NS through banjo and bluegrasser Michael Kropp, I found the NS Upright was easy to travel and tour with, especially flying with New Found Road.   My NS Upright has superior sound and quality from other stick basses.

—Randy Barnes
Randy Barnes quote:
I was first introduced to NS through banjo and bluegrasser Michael Kropp, I found the NS Upright was easy to travel and tour with, especially flying with New Found Road.   My NS Upright has superior sound and quality from other stick basses.
Bio:
History:
Randy's childhood was filled with music from an early age.  His Dad, Earl Barnes  gave guitar, banjo and mandolin lessons at home, and Randy, along with brother Danny just picked music up by ear and having instruments around the house.  They soon joined their Dad in the Barnes Family Band that toured locally in Kentucky, Tennessee, Indiana and up the East Coast.
Randy started on banjo and soon moved to guitar with his brother's help,  and mandolin and bass soon after.  At 14 years old, Randy's dad traded the family van for an acoustic upright bass and Randy never looked back.
After High School, Randy and his brother started their own band – Strings Attached and toured and recorded locally in Kentucky.  With his brother landing a gig with Charlie Sizemore, Randy was left to his own musical devices.
Joined local bluegrass outfit Southern Blend near Stanton, then Lou Reed and Carolina an offshoot of Doyle Lawson and Quicksilver for a few years.
After some family time off and a move to Nashville, TN, he joined Rhonda Vincent in 1999, filling in bass and vocals for 2 years.  With some time with Larry Stephenson Band (3 years),  joining New Found Road circa 2005,  Randy was introduced to NS Design Upright Basses.  Armed with a CR4M Upright Bass, for 3 years Randy and NFR toured and recorded extensively.   Joining guitarist and singer Josh Williams with his new band in 2008.  With Josh, Randy and company received the IBMA Emerging Artist Award for 2010.
Joining Joe Mullins and the Radio Ramblers in 2013, Randy has found his home with Joe's traditional gospel style.
In 2016, Joe and Co. received the SPBGMA award for Song of the Year "The Last Parade" and 2016 IBMA's Gospel Recorded Performance of the Year for their song "All Dressed Up".  In 2017 they received IBMA's Award for Gospel Recorded Event of the Year for "Sacred Memories" and 2018 IBMA's Award for Song of the Year for "If I'd Had Wrote That Song".
In 2019, Randy with Joe Mullins & The Radio Ramblers received the coveted Entertainer of the Year and Collaborative Recording of the Year with Del McCoury on "The Guitar Song".