Polo Jones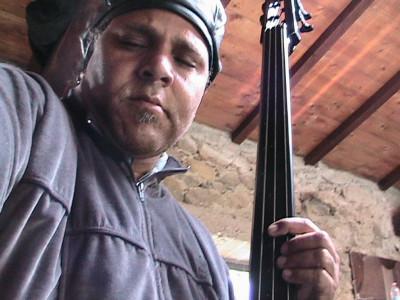 Instrument

CR Double Bass

Groups

Zucchero

Website
Polo Jones has been a bass player since the age of ten and a musician nearly his entire life. His first band experience was in support of his parents, Paul Sr., who blew a mean saxophone and Inez, a legendary pianist and singer in her own right. At the age of 14, Polo was asked to go on tour with Blues legend John Lee Hooker. His love for music drove him to expand his abilities to include Rock, Funk and Jazz as well as Blues. A versatile and talented musician by the early seventies, Polo was working with Larry Graham, "Hot Chocolate," Walter Hawkins and Sly Stone.  After touring through the seventies and into the early eighties, Polo pursued a short solo career.
In 1985, he received a call from producer -guitarist Corrado Rustici, (Whitney Houston, Aretha Franklin, Zucchero, Andrea Bocelli, Ligabue, Elisa, etc.) to join "Holiday of Hands",a San Francisco bay area fusion pop band. Shortly thereafter Polo began recording albums in Europe. Now with many multi-platinum recordings under his belt Polo is again reinventing himself. Polo's Bass style is both solid and expressive, which has made him an asset to the many rhythm sections he has been a part of. Other instruments include Bass synthesizer, Guitar, Drums and Keyboards. But a world class entertainer is only the beginning for Polo. Polo has produced some varied and innovative projects, from language tapes to Movie Soundtracks, and from Rock n' Roll to Country.
Constantly updating and improving his skills, producing, arranging and songwriting as well as improving and expanding his playing abilities. Polo has kept himself entrenched in the music industry as a Producer, Entreprenuer & Executive Director of a number of non-profit as well as for-profit organizations when he's not recording or touring.