Ramin Djwadi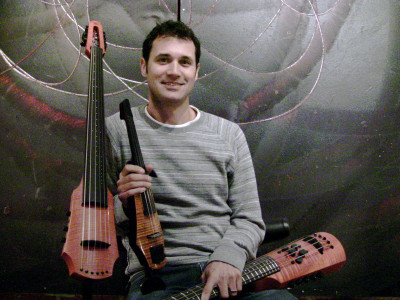 Instrument

CR Cello, CR Violin, CR Omni Bass

Groups

Solo Artist, Composer

Website
RAMIN DJAWADI may be best known for his Grammy-nominated, guitar-driven score for "Iron Man," but his repertoire covers a wide variety of film genres.
After graduating summa cum laude from Berklee School of Music in 1998, the German-born film composer garnered the attention of Hans Zimmer, who recruited him to Remote Control Productions.  After moving to Los Angeles, Djawadi wrote additional music on "The Time Machine," "Basic," "The Recruit" and the blockbuster "Pirates of the Caribbean: The Curse of the Black Pearl." He then collaborated with Zimmer, co-composing and producing the score for "Thunderbirds" and collaborating on "Something's Gotta Give" and "Batman Begins."
Djawadi then went out on his own with "Blade: Trinity," collaborating with The RZA for director David Goyer.  This was the beginning of his relationship with Goyer for both film and television.  Djawadi wrote the score for Goyer's horror thriller "The Unborn," which was produced by Michael Bay.
Another collaboration with Goyer is the hit television show "Flash Forward," which showcases Djawadi's signature sound.  The composer has also had success in television with his Emmy-nominated main title theme music for "Prison Break," which aired for four seasons.
Demonstrating his diversity, Djawadi also created an ethereal score for the film "Mr. Brooks," starring Kevin Costner and William Hurt.  The score earned him a World Soundtrack Awards "Discovery of the Year" nomination.  Other sonically diverse scores include "Deception," starring Hugh Jackman and Ewan McGregor, and Academy Award® winner Robert Towne's "Ask the Dust."
Animation has been another facet of Djawadi's career; he scored the first Sony Animation project, "Open Season," followed by the sequel, "Open Season 2."  Additional animation scores include "The Chubbchubbs Save Xmas."  Djawadi's work in these films attracted the filmmakers of the Belgium-based NWave, who created one of the first animated movies in 3D, "Fly Me to the Moon."  Djawadi recently completed Warner Brothers' "Clash of the Titans".