Tom Peters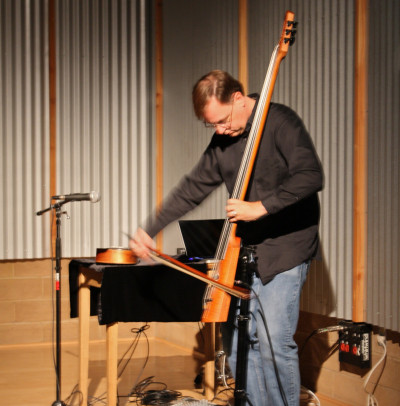 Instrument

EU Double Bass

Groups

Solo Artist, Silent Movie Composer and Performer

Website
New Music for Silent Movies
Silent movies were never silent.
From film's origins in the late 19th Century, music has always played a crucial part in helping the audience sink into the narrative and moods created by visual images on the screen. Larger movie houses employed symphony orchestras, while matinees and smaller theaters used organ and piano accompaniment, often improvised.
Following this tradition composer and GRAMMY® nominated performer Tom Peters creates new music for silent movies, connecting well-known masterpieces and lesser-known cinematic gems with modern audiences through cutting edge music. While the music you hear is current, it always serves the film, outlining the director's vision and the actors' performances in a way that is complementary to the action you see onscreen.
Since 2008, Tom has created new scores for such classics as Nosferatu, The Cat and the Canary, Pandora's Box, The Cabinet of Doctor Caligari, The Lodger: A Story of the London Fog (Alfred Hitchcock's first big success), Der Golem andChicago. His score for The Passion of Joan of Arc premiered at the 2013 Toronto Silent Film Festival with acclaimed viola da gambist Joelle Morton.
Tom performs his scores with a bowed NS Design® EU6 designed by the legendary Ned Steinberger, and laptop computer. Tom is accompanied by computer-synchronized soundscapes that may include anything from voices to drums to ukuleles. He performs the live portion of the score on the EU6 with composed and improvisational elements to create a truly unique sight and sound experience.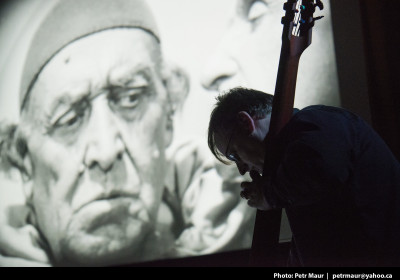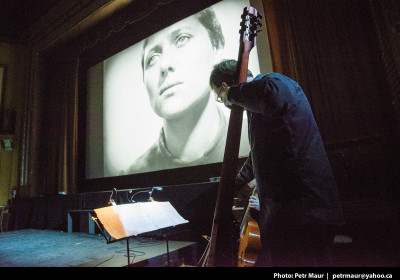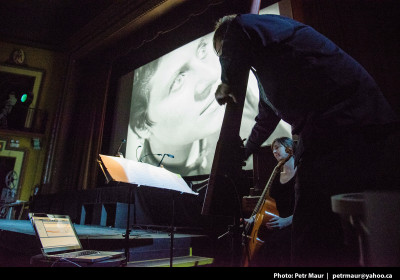 Videos