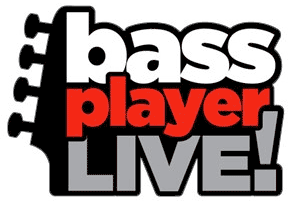 We were delighted to exhibit our electric upright basses and bass guitars at Bass Player Live back in November. We love spending time with many of the world's finest bassists who gather for this event at SIR Studios in Los Angeles.
At the NS Booth, we hosted performances by Chance Wilder Onody, Hal Henckel, Jonathan Moody, Nathan Gehri, and Bahithi Kumalo among other great players. It was thrilling to hear Chance's deft arco and pizzicato techniques bring to life the vast possibilities of the CR upright. And it was a treat to hear Bakithi's distinctive sound shine through on the Omni Bass, which he will be playing on tour with Paul Simon and Sting in 2014.
Best of all, a couple CR5 RADIUS Bass Guitars found their way into the hands of some young—and very talented—bassists. The future of the bass guitar, and bass guitar playing, seems bright indeed!
Special thanks to Bass Player Magazine for hosting this exciting event, and to Aguilar Amplification for helping us deliver our sound.