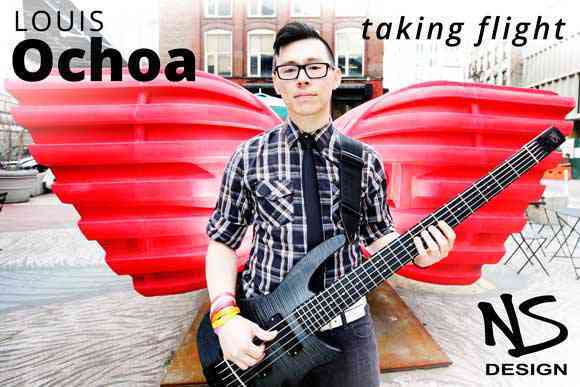 FROM JAZZ SOLOING TO CLUB GIGS, from backing singer songwriters to soloing with a 100+ piece orchestra and chorus, Louis Ochoa is finding his wings in some exciting and decidedly unique ways.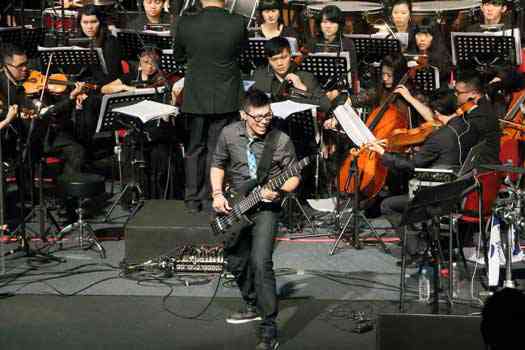 Born in the Philippines, Louis A. Ochoa moved to New York in 1998 and embarked on his formal training at the Bass Collective and the Mannes New School for Music, and then completed his studies at the Berklee College of Music in Boston. Along the way he became active in the Boston Music scene, working regularly with the likes of Jamie Lynn Hart and John Hanifin.
Louis has also gravitated towards the world of video game music. He's been featured in critically acclaimed video game soundtracks such as Kingdom Hearts 2.5 HD Remix and Final Fantasy XV, and has performed at a variety of video game industry conventions such as PAX Prime (Seattle), PAX East (Boston), and MAGFest (Washington, DC).
Recently, Louis has been featured center-stage with the Video Game Orchestra. The VGO is a noted rockestral band, combining a 12-piece rock band and a full orchestra and choir. This video clip, with the Video Game Orchestra performing "Drank Dead DOM Die from D4: Dark Dreams Don't Die" is a great example of what that's all about.
Louis plays the NS CR5 Radius Bass, and says: "the tone is just fat and focused… whatever style you play, it sits so well in the mix." His other gear includes the Tech 21 SansAmp Programmable Bass Driver DI, EBS Multi Comp, EBS Bass IQ, Digitech Bass Multi-Chorus, Ernie Ball Volume Pedal, and Fulltone Bass Drive Mosfet.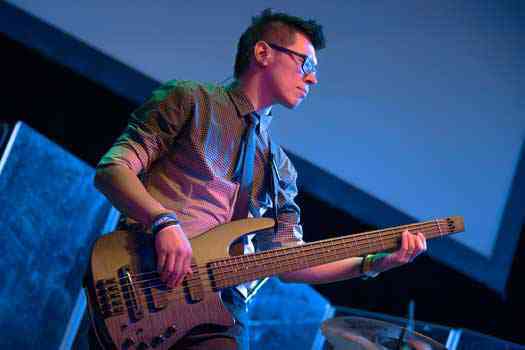 Find news and tour dates with Louis and the VGO at http://vgo-online.com/. Check out Louis's other projects with the John Hanifin Band, Jamie Lynn Hart, LoVeSeXy a tribute to the music of Prince and Project O.N.S.