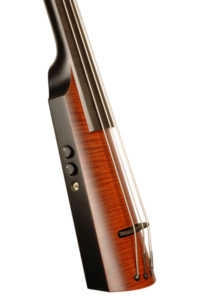 The NXT Series Goes Active and Stays Green!
With the launch of the new NXTa series, Ned Steinberger and NS Design herald the introduction of battery-free, high performance active electronics for the full family of NXT instruments. These include the violin, viola, cello, Omni bass and double bass. The new capacitor-powered custom circuitry, designed for NS Design by Mi-Si Electronics Design, integrates with the NS Polar Pickup System to provide two distinct signal output modes, bringing the convenience, versatility and performance capability of the NXT to another level.
Operationally, for Active mode, the user plugs the supplied charger into an AC outlet for 60 seconds to power the circuit for up to 16 hours of performance time. The instrument can then plug straight into any amp, low or high impedance, no direct box necessary. Since there is no signal loss over the full frequency spectrum of the instrument, the fundamentals of every note remain clear and strong, even with extra-long cables.
In Passive mode, as with the original NXT series, the NXTa can be used with an amplifier with a high impedance input, or with any amplifier using a direct box. In either mode, an important facet of the NXTa circuitry is "eco-friendliness" and convenience. NXTa instruments are still "green" and battery-free, eliminating the hassle and cost of batteries while helping protect our environment.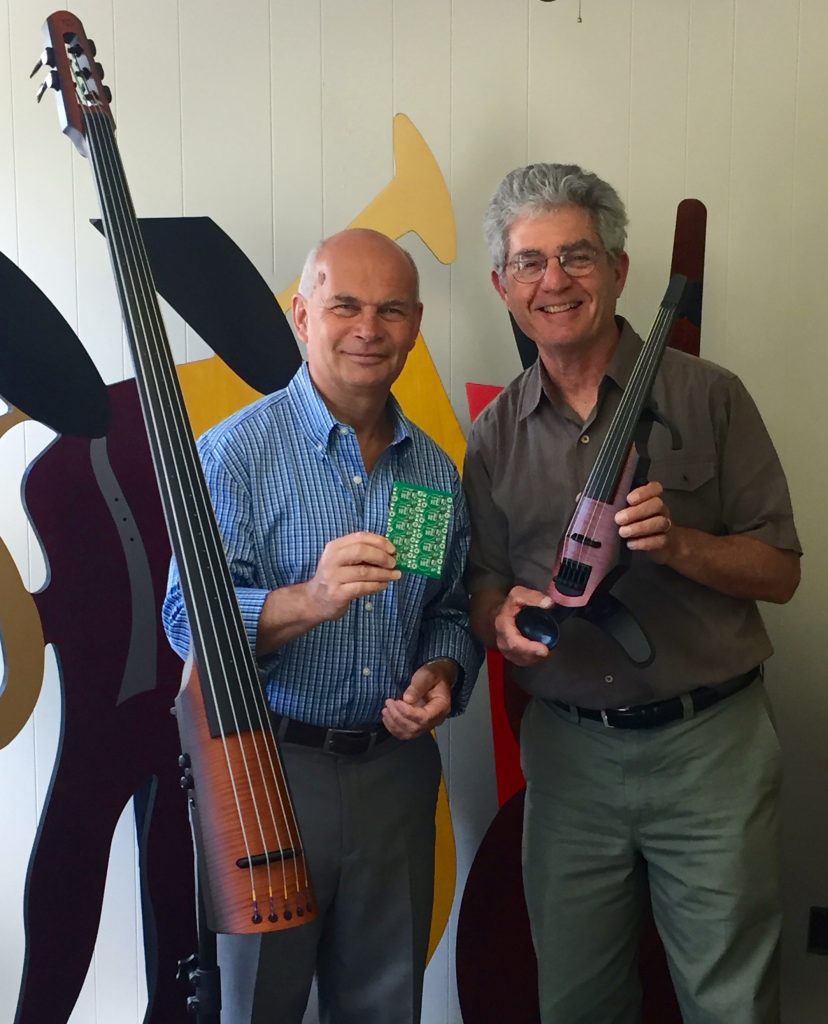 Michael Ioffe, co-founder of Mi-Si (www.mi-si.com), comments "We are very honored to work with Ned Steinberger. We feel that we share the same design philosophy, it's all about elegance and simplicity." At the heart of all Mi-Si products is Mi-Si's patented, battery-free technology which utilizes supercapacitors rather than conventional rechargeable batteries as energy storage elements. Mi-Si minimalistic design philosophy results in clean sound, high power efficiency, low weight, small dimensions, and elegant, environmentally friendly solution to onboard amplification.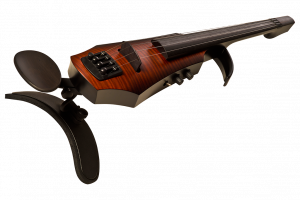 Created by Ned Steinberger, the NXT family of NS Design instruments, along with the advanced CR series, is crafted in the Czech Republic. Ned's instruments are distributed worldwide and have become a mainstay for countless professional artists around the globe. For more information about our instruments and the players who use them, visit thinkNS.com.
The NXTa will be available in September 2016