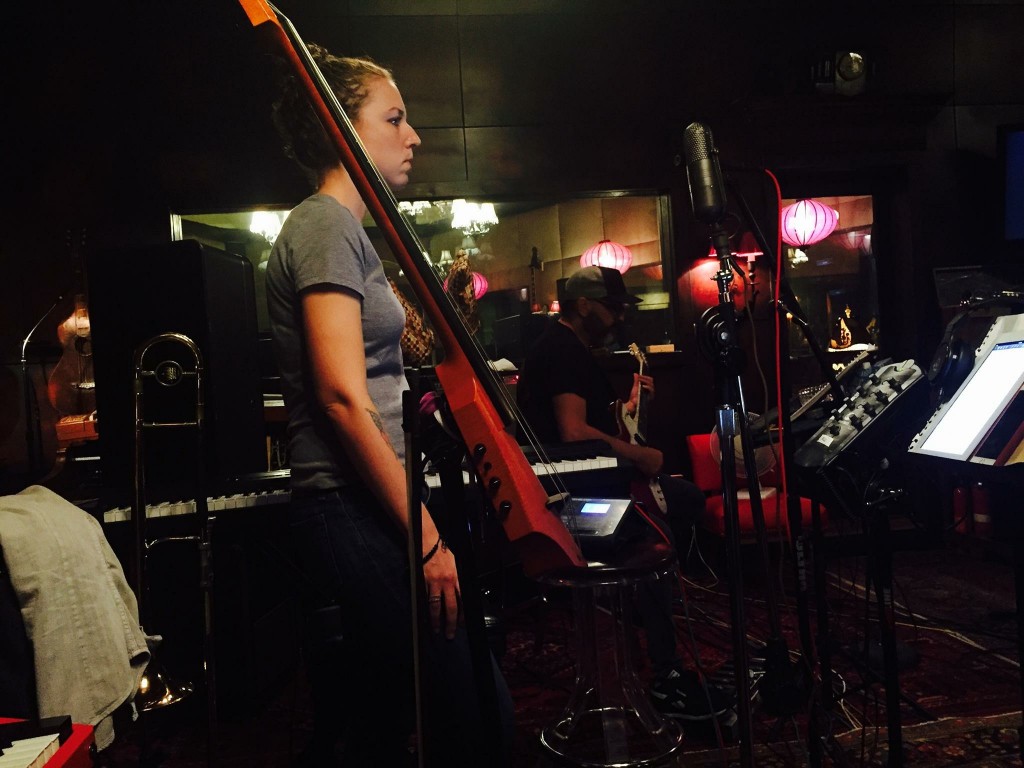 As a two-year-old growing up in the UK and listening to her older sister practicing, Claire Courchene was determined and inspired to pick up the cello. That determination continued unabated, and eventually attending The University of Miami as a double major on both cello and trombone, she crafted her performance and technique, ultimately leading her to Hollywood.  Her dedication and hard work has paid off. Claire has performed on some of the biggest stages and highest profile programs, including American Idol, Rhye and Josh Groban.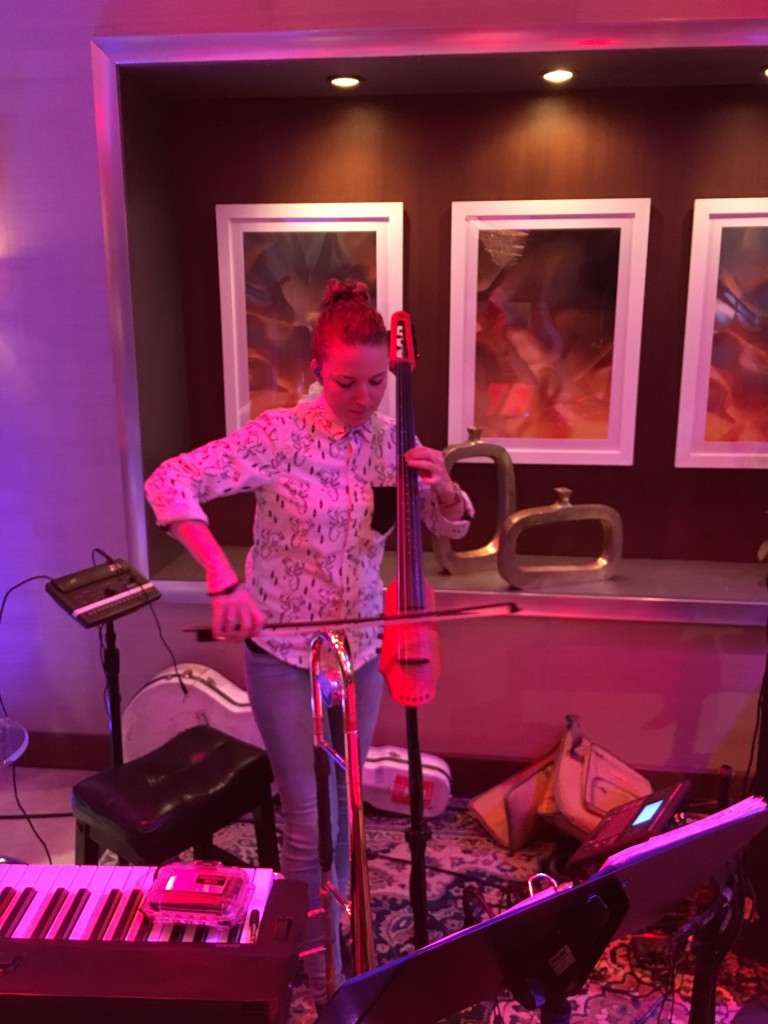 Currently on set with NBC's Hollywood Game Night serving double-duty on both the NS Cello and trombone, she and music director Ric Markmann make exciting, fun and energetic music for a fast and furious game show with some of Hollywood's biggest celebrities.
Claire's practical advice to anyone aspiring to making it in the LA scene is to "be on time, play exceptional and be reliable… take the extra time to go above and beyond." About her instrument: after seeing her friend pick one up for a cruise ship gig, Claire chose an NS Cello for its portability and superior sound, a choice that has become "a fantastic investment."
2013 Emmy Award winner Ric Markmann serves as music director and bassist for HGN.  From cover bands as a youngster to roots in 90's rock, including tours with Eleven, Chris Cornell and Heart, this Cambria, Australian bassist dreamed of being a composer. A self-studied composer with stints at conservatories and with private teachers, he honed his orchestration and music theory techniques, a perfect match for the demands of the Hollywood scene.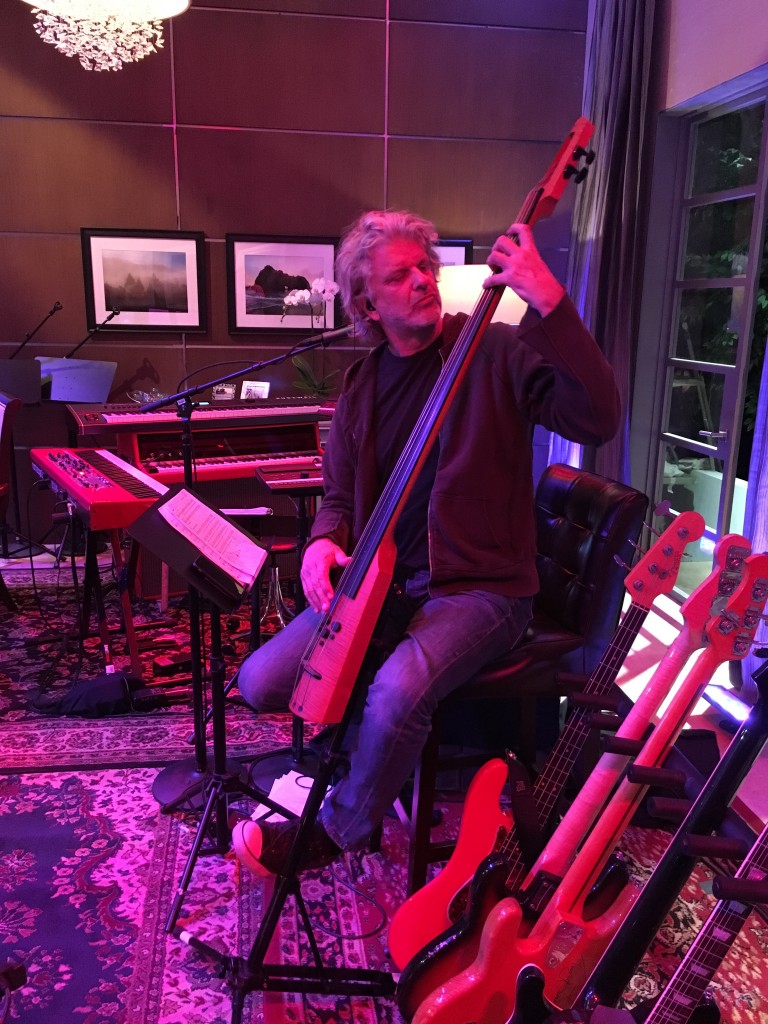 Wearing the dual hats as music director and bassist, the HGN show keeps Ric challenged in both composition and performance. He describes the gig as " a lounge band with lots of energy."
While touring with Heart he saw Tony Levin performing with opener Todd Rundgren and was hooked on the NS Bass. "The NS Bass is ready for anything I throw at it, built strong, it's the perfect instrument for me.  It's great for touring, television and everywhere I go." For HGN Ric runs his NS Bass direct through a Kempler Profiler amp, and live prefers an Ampeg SVT with a single 15 inch speaker cabinet.
Check out the current schedule of NBC's Hollywood Game Night:  http://www.nbc.com/hollywood-game-night