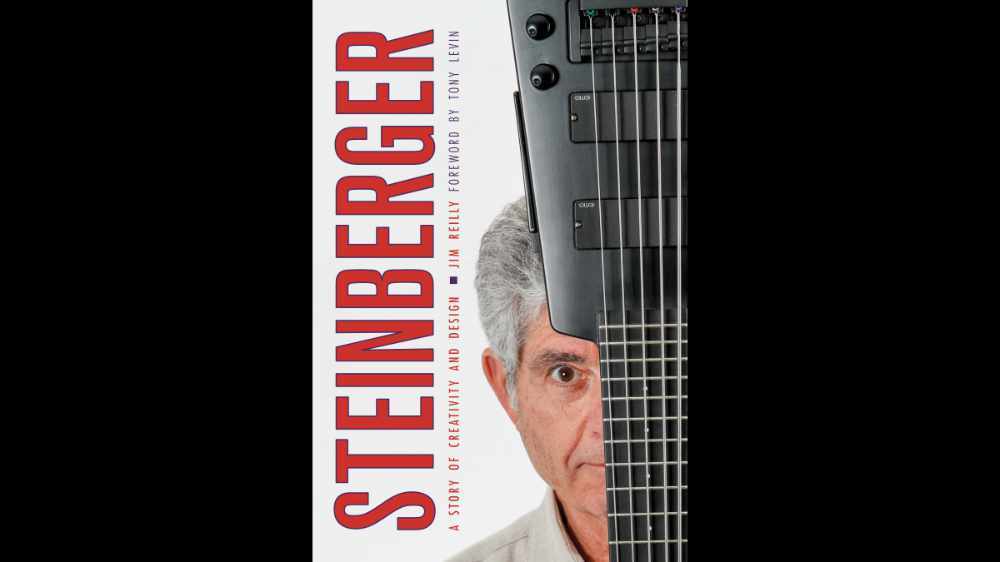 Pushing the boundaries sonically, ergonomically and aesthetically for over 40 years, Ned's instruments continue to be played and revered by extraordinary players worldwide.

Steinberger: A Story of Creativity and Design is available now from publisher Rowman & Littlefield.
The first instrument Ned ever created, the Spector NS-1 bass guitar in 1977, is still Spector's best-selling instrument design. With his next instruments, the Steinberger basses and guitars, Ned literally cut the head off the world of guitar and bass and redefined what the electric bass and guitar could be. Steinberger instruments defined a generation of musicians both sonically and visually and were played by the biggest artists of the day, including Sting, Bill Wyman of the Rolling Stones, and Eddie Van Halen. Never one to slow down, Ned moved from electric guitars and basses to bowed electric instruments. His NS Design instruments once again set the industry standards.
"The first Steinberger bass was a marriage of design innovation and classic sound. The Steinberger and NS Design instruments that followed often surprised us with their innovations but, more than that, they gratified our need to have a distinctive and satisfying sound – they are instruments to help us on our musical journeys. When considering the modern masters of form and function, Ned Steinberger's name belongs at the head of the list."

— Tony Levin January 28, 2018

From the foreward to Steinberger: A Story of Creativity and Design
Sources include: Laurie Anderson, Jeff Babicz, Dick Boak, Emmett Chapman, Jim D'Addario, Buck Dharma, Vinny Fodera, David Gage, Hap Kuffner, Bakithi Kumalo, Tony Levin, Steve Miller, Stuart Spector, Jamaaladeen Tacuma, Rob Turner, Rob Wasserman, and Andy West
About the Author
Writer and musician, Jim Reilly, studied both jazz guitar and journalism in college and has spent the past 20 years or so combining those two loves. "I see music and writing as different expressions of the same creative impulse," he says. "Music lives in the moment – writing captures that moment and gives it form and shape." Currently living in Calgary, Alberta, Canada, as a musician, Jim is equally at home on guitar, bass, or Chapman Stick. As a writer, he has done promotional work for other artists and music companies, written for CBC Radio One, and had features published in many music magazines. For more information, please see www.jimreilly.ca.
Visit the Rowman & Littlefield website linked here for more information and to purchase the book.
The book is also available for purchase on Amazon.com linked here.
For International Purchase from Rowman & Littlefield: We are informed that, because of the Coronavirus situation, international deliveries are still experiencing severe delays, so other options may also be helpful for purchase. If you have further questions, you can contact the publisher's customer service directly at (800) 462-6420, or orders@rowman.com