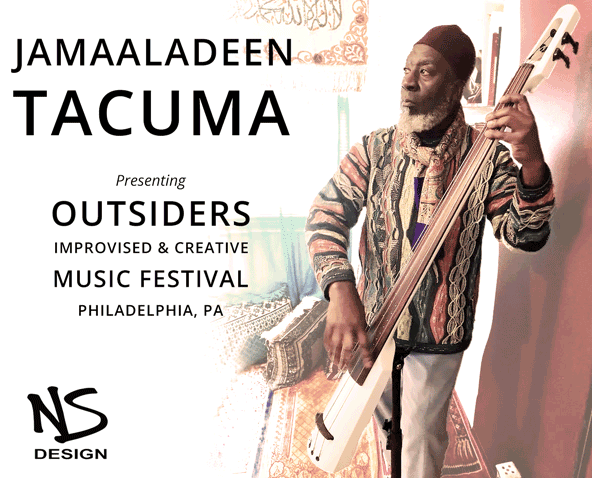 NS Design is proud to co-sponsor the Outsiders Improvised & Creative Music Festival in Philadelphia, PA, with events taking place throughout the month of April and a Grand Finale concert April 29th at the Ibrahim Theater. The festival is curated by renowned bassist and NS endorser Jamaaladeen Tacuma and produced by Jam-All productions. Taking place during Philadelphia's Jazz Appreciation Month, the festival showcases diverse styles of risk-taking, progressive music and provides a platform for both renowned artists and up-and-coming performers.
Grammy-nominated bassist Jamaaladeen Tacuma is celebrated internationally for his creatively free, avant-garde and funky approach to the electric bass. One of the most distinctive bassists of his generation, he is credited for redefining the potential of the instrument. He began playing a Steinberger bass in the 1980s and has maintained a relationship with Ned Steinberger ever since. Jamaaladeen now plays the NS Design WAV RADIUS Bass Guitar and WAV Electric Upright.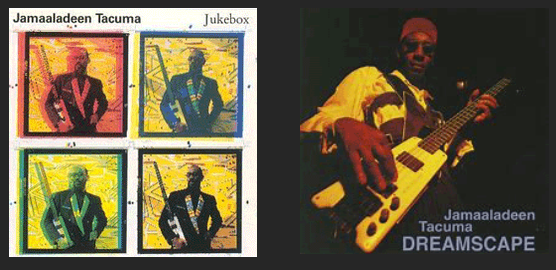 Tacuma's Albums, Grammy-nominated Jukebox and Dreamscape, with original Steinberger bass.
At the age of 19, Tacuma caught the attention of Ornette Coleman and rose to prominence as the first bassist in Coleman's electric band, Prime Time. He toured and recorded with the group throughout the 1970s and 80s. In 1989, Tacuma's Jukebox was nominated for a Grammy for best jazz album of the year. In 2011 he was awarded a Pew Fellowship in the Arts.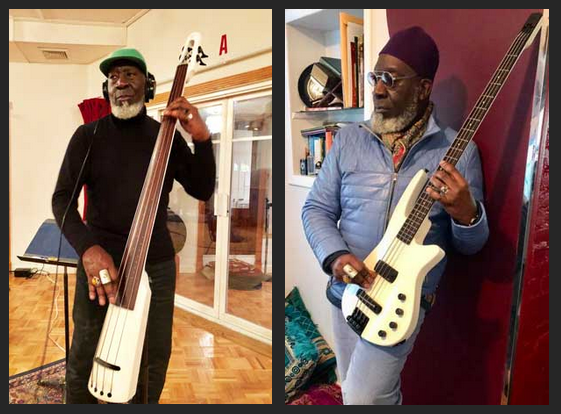 Tacuma plays the WAV Electric Upright Bass (left) and the WAV RADIUS Bass Guitar (right).
Tacuma has collaborated with a diverse roster of musicians, including Carlos Santana, Jeff Beck, Marc Ribot, Pharoah Sanders, Grover Washington Jr., David Murray, and Odean Pope, among many others. He has worked with orchestras led by Anthony Davis at Carnegie Hall, and he has appeared with Hip-Hop group The Roots and artists DJ King Britt and DJ Logic. He made an appearance as band director for the David Letterman Show and has performed on Saturday Night Live.
Since 2015, Tacuma has been producing the annual Outsiders Improvised & Creative Music Festival in his hometown of Philadelphia. He is a recipient of the 2018 Benny Golson Award from the City of Philadelphia.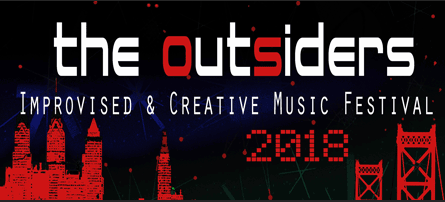 The Outsiders Improvised & Creative Music Festival will host its Grand Finale April 29 at the Ibrahim Theater, International House, 3701 Chestnut St. in Philadelphia. Ornette Coleman's Prime Time Band will headline the show. Music starts at 2pm. Visit www.jamaaladeenmusic.com for more information.
More details and features for all the NS Basses that Jamaaladeen plays, along with our new eco-friendly NXTa active series  EUBs, Omnis, Cellos, Violins and Violas, featuring battery-free electronics, are found at our website ThinkNS.com.