Michael Thurber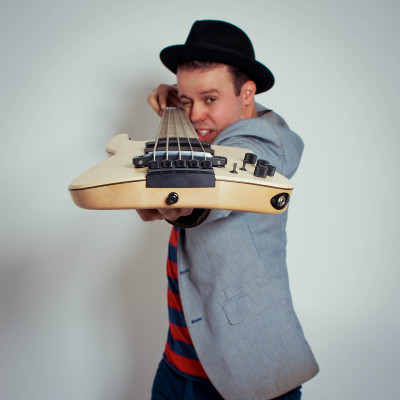 Instrument

CR RADIUS Bass Guitar, NXT Double Bass

Groups

The Late Show with Stephen Colbert, Stay Human, CDZA,

Website
http://www.bassplayer.com/artists/1171/michael-thurber-staying-human-with-the-late-show-and-collective-cadenza/56030 Michael Thurber goes behind the scenes

—Michael Thurber
Whether playing bass on The Late Show With Stephen Colbert, composing music for the Royal Shakespeare Company, or co-founding the smash YouTube channel CDZA…
Michael Thurber's musical voice defies genre and category.   He has forged an entirely individualized path that is based solely off his eclectic love of music, culture and people. 
As a composer, Thurber made his international theater debut writing the score for "Antony and Cleopatra", a co-production between The Royal Shakespeare Company (Stratford, UK) and The Public Theater (NY, NY).  The production was directed by MacArthur Grant winner Tarell Alvin McCraney. After premiering in the UK, Antony and Cleopatra also ran in Miami and New York.  Michael's musical "Goddess" was accepted into The Eugene O'Neill Musical Theater Conference.  He composed original music and lyrics for the show, working alongside his two collaborators, Saheem Ali (director) and Mkhululi Mabija (book writer/lyricist).
Playbill.com said his score is "a delicious concoction of American and West African jazz and audiences tap their feet and softly click their fingers while goddesses sing songs filled with woe and wonder".
Michael also wrote the music for The Public Theater's "Pericles: Prince of Tyre" and "Macbeth".  Both shows toured all 5 boroughs of NYC as part of The Mobile Shakespeare Unit.
Thurber is perhaps best known as the co-founder and music-director of YouTube's CDZA.  CDZA is a YouTube-based music collective that features over 100 young, conservatory trained performers.  Using popular culture as its base, CDZA translates and remixes the familiar into one-take music performance videos.  
Within its first 2 years of formation, CDZA garnered over 26 Million views and 290k channel subscribers. In 2012, they created AT&T's "Thank You Notes", a digital ad campaign in collaboration with BBDO.  In 2013, CDZA performed at TED@nyc and was featured on NPR's Morning Edition.  That same year, Google/Youtube took them on the road, performing at over a dozen live events.  This culminated in a featured performance at the first ever YouTube Music Awards, headlining alongside Lady Gaga, Arcade Fire, Eminem and MIA.  T-Pain, Walk Of The Earth and Tay Zonday all made cameos during CDZA's set.
CDZA's performances led to Thurber stepping out on the other side of the stage to consult with YouTube's event teams as Music Director.  In this role, Michael has created live, multi-media performance experiences that feature mainstream stars and YouTube celebrities at venues including Madison Square Garden and The Kennedy Center.  
In 2014, Michael returned to his classical roots by accepting a commission to write his first full orchestra piece. The piece recieved its world premeire from The Interlochen Arts Academy Orchestra on a live NPR broadcast by From The Top.  The piece is a 4-instrument concerto based on the story of The Three Musketeers. 
In 2015, Thurber became Director Of Music at Doppler Labs, the tech company that created "HERE", which was named one of TIME magazine's "Best Inventions of 2015".  He also joined Jon Batiste and Stay Human as bass player for The Late Show With Stephen Colbert.  On the show, Michael has performed with a diverse array of artists including Yo Yo Ma, James Taylor, Cee Lo Green and Jack Black. 
Michael attended Juilliard and The Interlochen Arts Academy.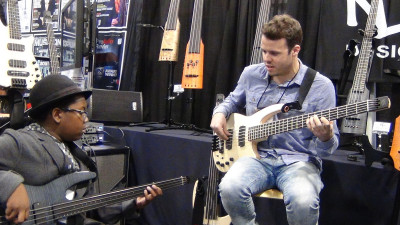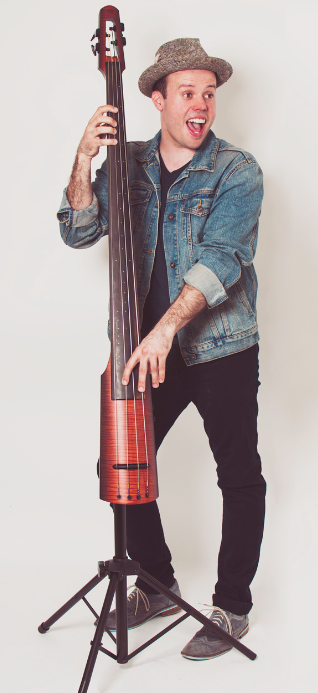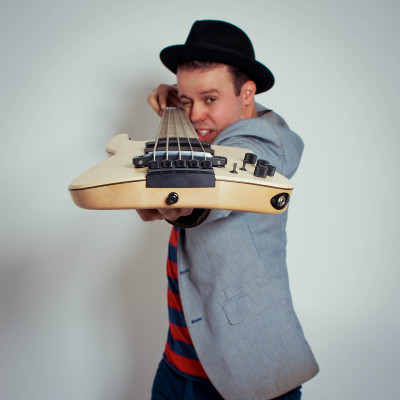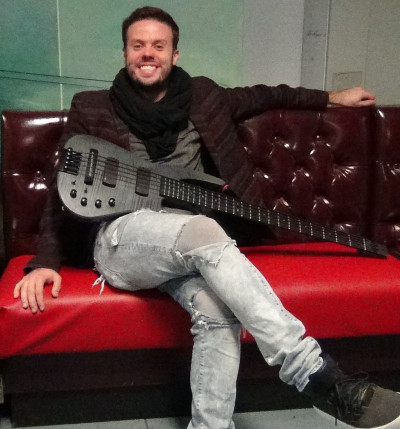 Videos