Bertrand Allaume
Instrument

CR5M Electric Upright Bass, CR4 RADIUS Bass Guitar, CR5 RADIUS Bass Guitar, CR6 RADIUS Bass Guitar

Groups

Beltuner, Johann Riche Trio, Ouroub', Solo Artist

Website
During a European tour in 2003 with the Argentinean band Escaramujo, I discovered the NS Design CR4 double bass. At that time I was touring with an acoustic bass with all the problems that can occur from one stage to another. Switching to the CR4 made my life a lot easier and I knew that from now on I would have a great sound on every stage. It has been my main double bass since then. Naturally, when NS Design released the Radius Bass I wanted to try it. The test was successful and the Radius Bass CR4 and CR5 were quickly adopted. With the Radius Bass, I found this very effective sound that allows me to feel confident in any context. And it is a very practical bass for travelling.

—Bertrand Allaume
Bertrand Allaume is a French bass player and co-founder of ICI Label. Known for his numerous projects and artistic collaborations among which the bands Follenzia (Hard Funk, France), Ouroub' (Reggae, France), Lucas (Nouvelle Star) (Chansons, France), Escaramujo (Fusion, Argentina) and more recently ElektricLab (Electro-Rock, France) and ElektricGang (Jazz-Rock-Progressive), he also composes for the theater with l'Acte Théâtral (France) and Jean-Michel Noirey (France), for the cinema always with Jean-Michel Noirey or for the contemporary dance with the company pH7 (France / Luxembourg / Germany).
Since 2017, Bertrand has collaborated with the accordionist Johann Riche (Damien Saez, Jacques Higelin, Miossec) in the Beltuner quartet (Swing-Rock, France) as well as the Johann Riche Trio (Jazz, France) since 2021.
Besides these collaborations, Bertrand also develops a more personal approach, sometimes in solo (Solonly) or in original bass-drums duo (Basic Unit).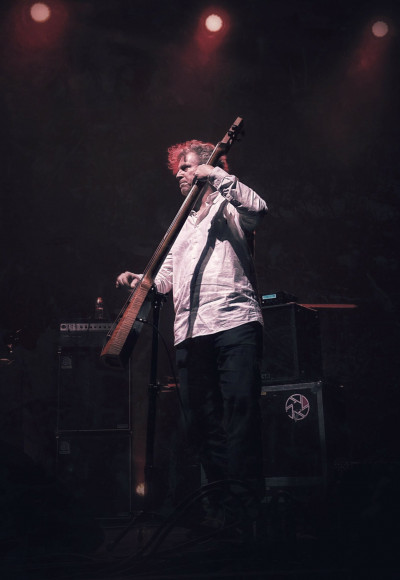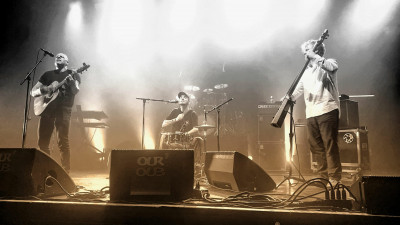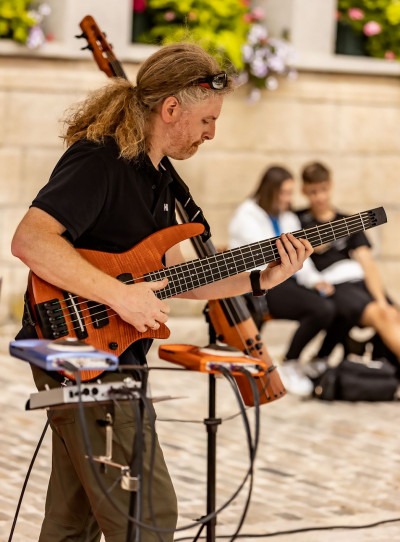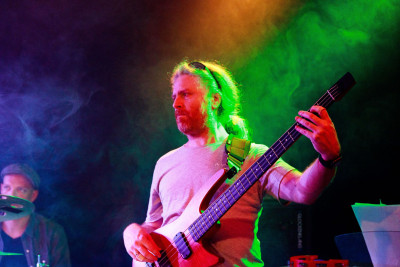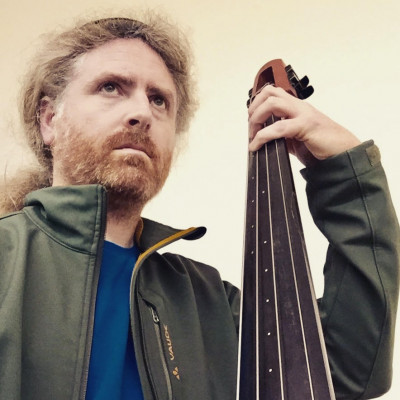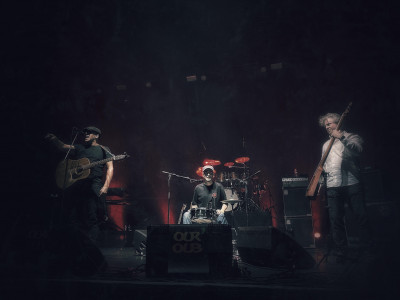 Videos