Dominic Illingworth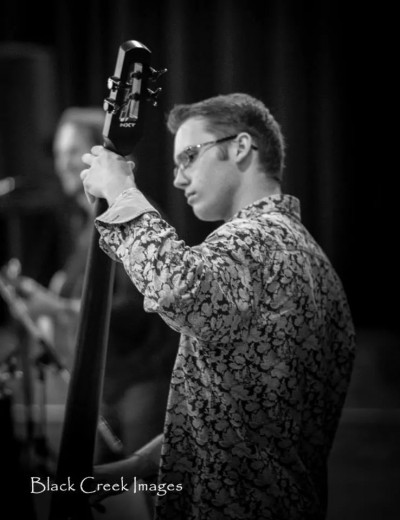 Instrument

NXT Double Bass

Groups

Flatt Lonesome

Website
From the moment of their brilliant self-titled debut in 2013, it's been clear that Flatt Lonesome is, as the title of its third album, a Runaway Train. Multiple International Bluegrass Music Association, Society for the Preservation of Bluegrass Music of America, and Dove nominations and awards, top charting songs, Billboard charting albums, countless media appearances (including becoming familiar faces on the legendary Grand Ole Opry stage), and a demanding tour schedule, all combine in testimony to the phenomenon that is Flatt Lonesome.
In the wake of three top IBMA honors in 2016, (Vocal Group, Song, and Album of the Year), and now, multiple nominations for the 2017 awards, (Entertainer of the Year, Vocal Group of the Year), one might wonder, where do they go from here?
Flatt Lonesome has emerged from the studio with Silence In These Walls, a new album that answers the question unequivocally. This band of six brilliant musicians knows exactly where to go … to a well of emotion, to expressive vocal and instrumental performances, to increasingly sophisticated songwriting, and to inventive arrangements.
Silence In These Walls (Mountain Home Music Company 9.29.17) is an expression of Flatt Lonesome's appreciation for musical tradition. With an ever-increasing emphasis on original material, the group honors Country and Bluegrass recording styles with a powerful sense of musical exploration. Melancholy themes of heartbreak, the harshness of life's lessons, glowing moments of faith and love requited; all spring vividly from this innovative collection.
Much of the album is contemplative, almost brooding. In tone and theme, it is startlingly evocative and sophisticated. Songs like "All My Life," "Where Do You Go?" and "Cry Oh Cry" contemplate topics like anxiety, questioning seasons in life, and making bittersweet choices of the heart. The tender hope of contentment and the acknowledgment of things that truly matter are explored in "Happy 'Till He Comes" and "Draw Me Near." Penned by Kelsi and Paul, "Falling" is a sweet respite; an easygoing love song that invites a moment of calm amid life's turmoil.
With a clear sense of direction, these young artists keep raising the bar on their own creative game. Flatt Lonesome owns this material through the commanding individual and collective performances of Charli Robertson, Buddy Robertson, Kelsi and Paul Harrigill, Dominic Illingworth, and Michael Stockton.
Silence In These Walls will surely make a resounding impression when the project is released during World of Bluegrass 2017. September 29 is release day for this latest album from the powerhouse vocal and instrumental sensation that is Flatt Lonesome.