Gustaf Fjelstrom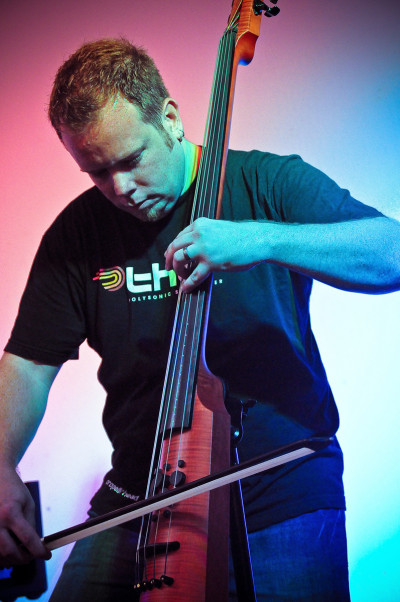 Instrument

CR Omni Bass

Groups

Solo Artist, Botched

Website
Gustaf Fjelstrom was born and raised in the San Francisco Bay Area, and as far back as he can remember he has been trying to find a unique bond between pictures and sounds in extraordinary ways that blend the visual and the audible in an ambient, adventurous manner. He was one of three members of Maximum Indifference for the better part of fifteen years.
In High school Fjelstrom took up bass and thereafter his interest in comic books and graphic novels, had him stumble into the world of art at San Jose State. He studied illustration and graphic design under Alice Carter and Courtney Granner.
Musically, with Maximum Indifference, Fjelstrom has performed as an opening act with many Progressive Rock and Jazz Fusion acts such as Kings X, Spock's Beard, Dream Theater, Steve Morse Band and Allan Holdsworth.
Fjelstrom's first release was in 2009 with Metamesmeric. The album plunges head-first into the ambient realms of atmosphere, conjuring up lush night-scapes of luxurious tones. Soaring harmonics, deep, hypnotic bass, and hauntingly ethereal melodies emanate and intertwine, cascading and enveloping with rich cinematic ambiance. He released two singles in 2010: Huginn / Wraithtouch and Muninn / Written In Dust and an EP in 2013: The Fault (EP) with a followup release of his 2015 album Intention.