Margot Lane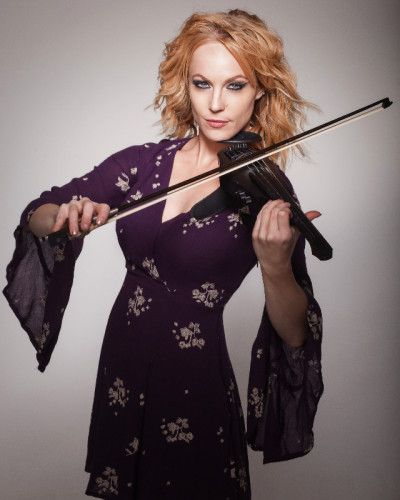 Instrument

NXT Violin

Groups

Solo Artist, Corey Feldman and The Angels, Bella Electric Strings, Grey Birds

Website
Margot studied piano at Woodshed Music School in Buffalo NY, and privately with Jimmy Wozniak "The W"- a Hammond B3 blues legend.
In 2009, Margot started projects including fronting and writing in The Murderous Moppets- a classic folk/rock band. This propelled a solo instrumental film score project called "The Lethean Files", which the single "Floating Embers" is now on iTunes, Amazon mp3, and Spotify as well as several other international distributors.
Since moving to LA, Margot has worked on several diverse musical projects including performing and recording on the soundtrack for the movie "With Great Power: The Stan Lee Story". She has joined several music performers/groups in Los Angeles including:
The Fullerton Symphony, Occidental Symphony, Marco Antonio Solis, Dick Dale, Gabbie Rae, former American Idol contestant Amy Jean Davis, the Canadian punk/rock band- Liftoff, and has joined several talented bands from the US and Canada for national festivals including South By Southwest and Sunset Music Festival.
All while taking part in over 12 DVD/Television specials on ASIA TV with the Saigon Broadcasting Television Network.
Margot endorses NS Design for her electric violin and uses Super-Sensitive Strings from Cavanaugh Company.
Most currently, a violinist in the Vegas based rock string group- Bella Electric Strings and music director for Corey Feldman and The Angels. Margot is also the front woman for the heartland rock band the Grey Birds and Margot Lane – both original solo projects.
Listed TV and film IMDB credit, which can be found at the following link: http://www.imdb.com/name/nm3981702/