Ron Bienstock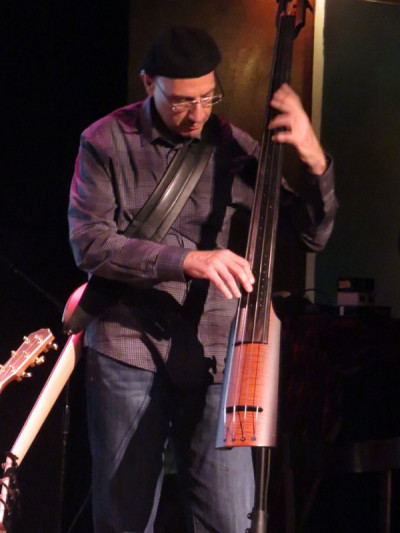 Instrument

NXT4 Upright Bass

Groups

Ryche Chlanda and Flying Dreams, The Suits, Mach Five

Website
I ove my NXT4 Upright Bass, the two "presets" are perfect and I use both. At first—being an active pick-up guy—I was not so sure about the non-active preamp. NOW I am completely sold as can leave it plugged in all night and just switch channels by footswitch to go back and forth between my 5-string. Lovely.

—Ron Bienstock
As a performing and recording musician, Ron has performed extensively with various major recording artists. He co-founded "The Suits" and has appeared on Conan O'Brien and has played with the Spin Doctors, Blues Traveler, Eric Burden and the Animals.  With the group "Mach Five", he performed the theme song for NBC's "Wind on the Water", and he has scored and composed for numerous off-Broadway, film, and television productions.
Ron was editor-in-chief and publisher of International Musician & Recording World Magazine and General Counsel to Hoshino, U.S.A.
He currently represents Ryche Chlanda and Flying Dreams, along with Steven Wilson and Dream Theater.