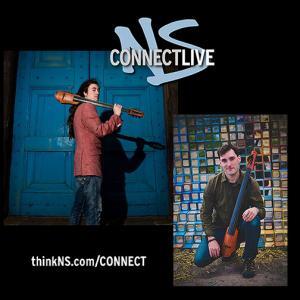 NS hosted a CONNECTLIVE- Cello Edition event on Thursday, May 6th. A livestream available from our website, Facebook and YouTube channels featuring NS Artists
Greg Byers
and
Calum Ingram
in concert and conversation.
Performing several original songs, as well as interpretations of each other's songs, it was an entertaining and informative event filled with music, discussion about songwriting, NS electric cellos, pedal effects and gear.
The live broadcast event was hosted by NS founder Ned Steinberger and Artist Relations Manager Corey Redonnett, and along with Byers and Ingram, included a panel of additional NS cellists.
The NS CONNECT series explores gear, musicianship, and the ever-changing creative experience, especially during the challenging times we are working through together.