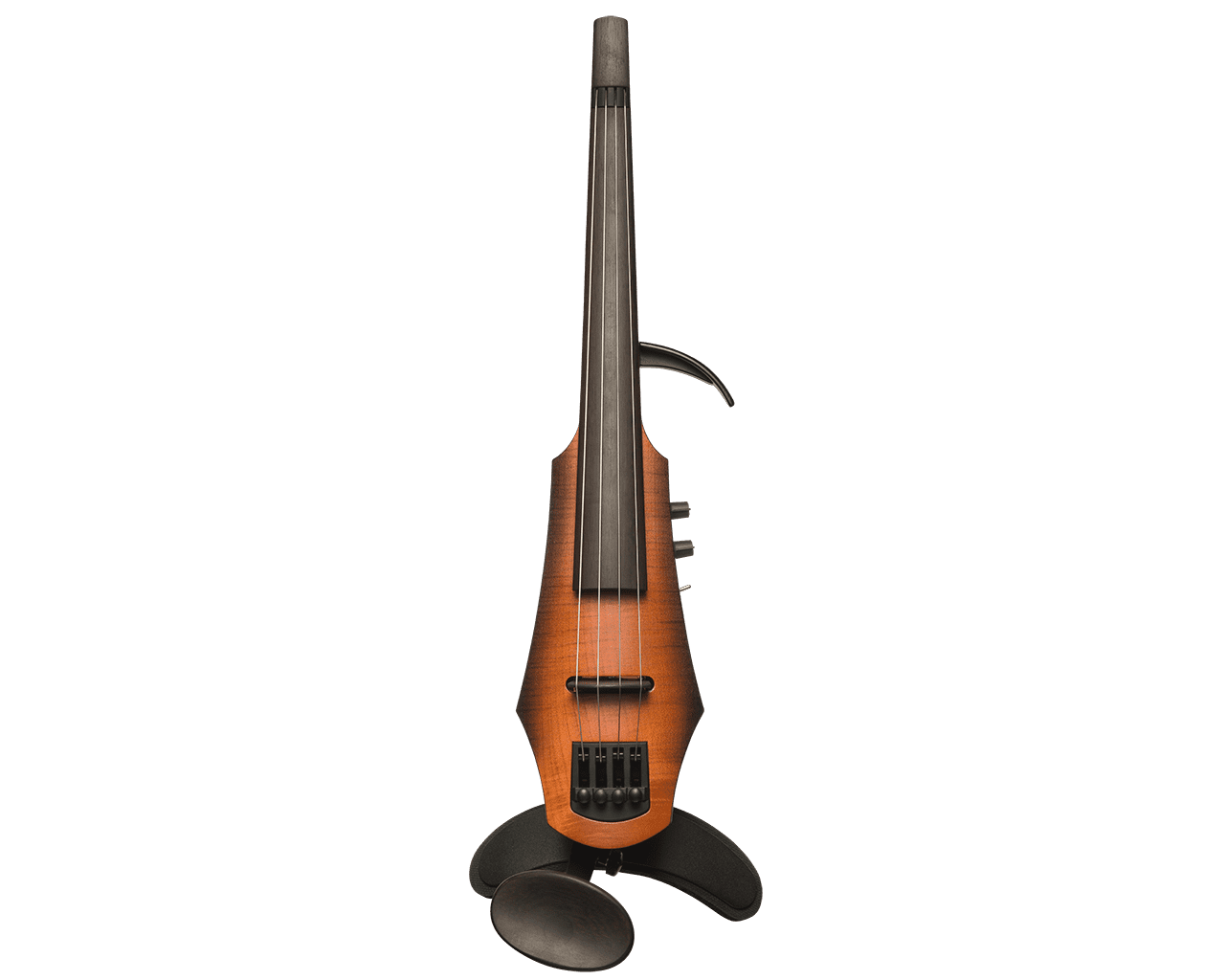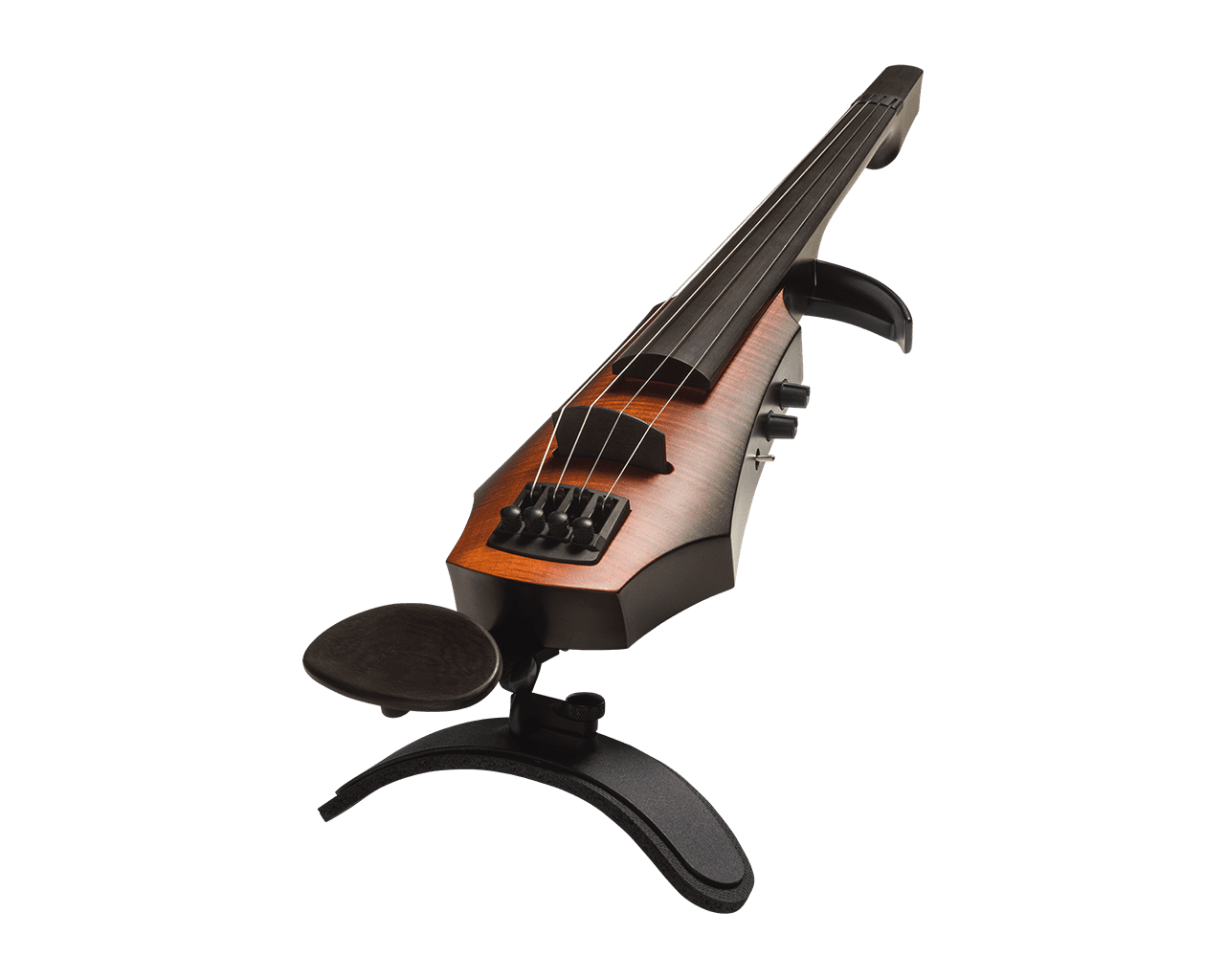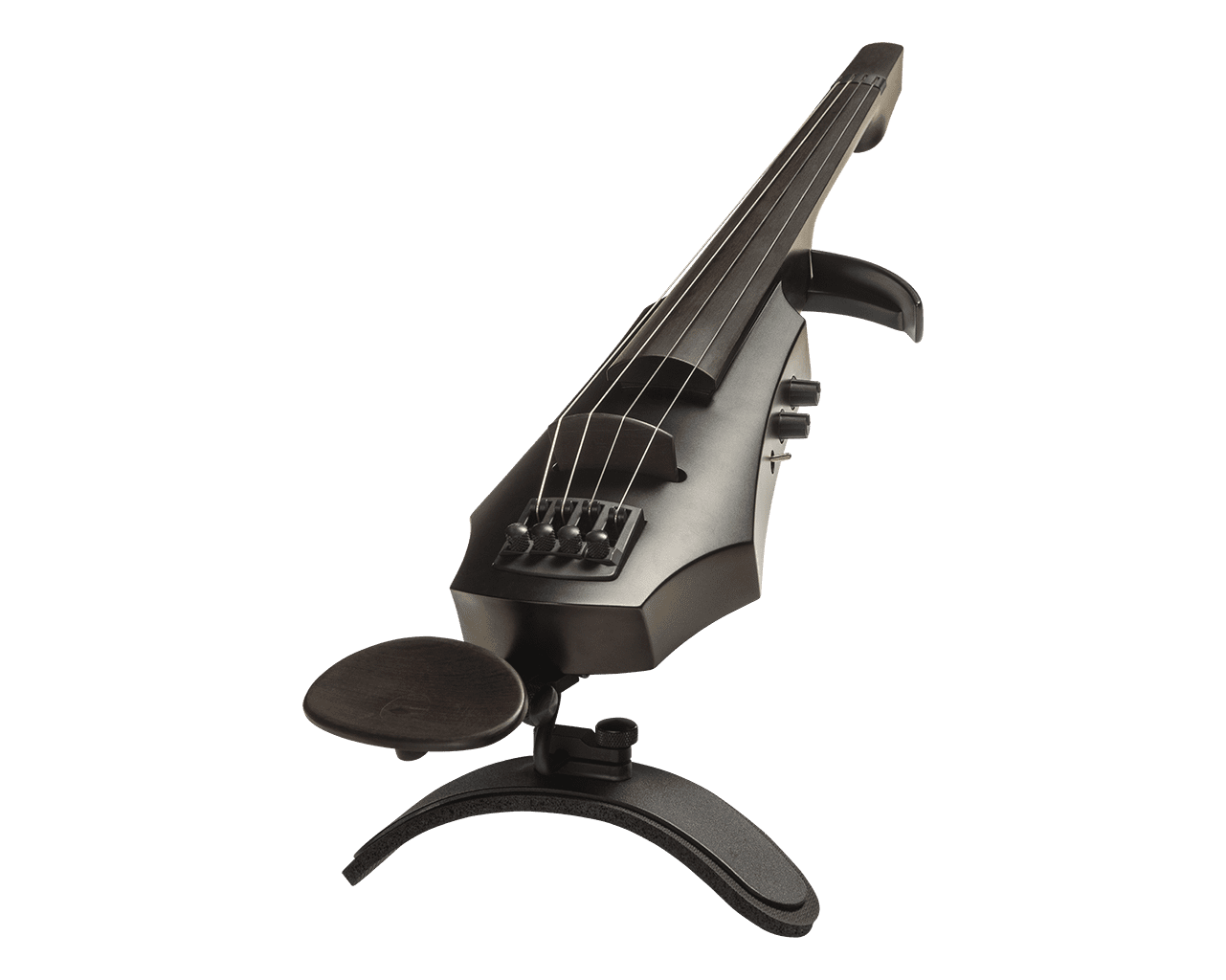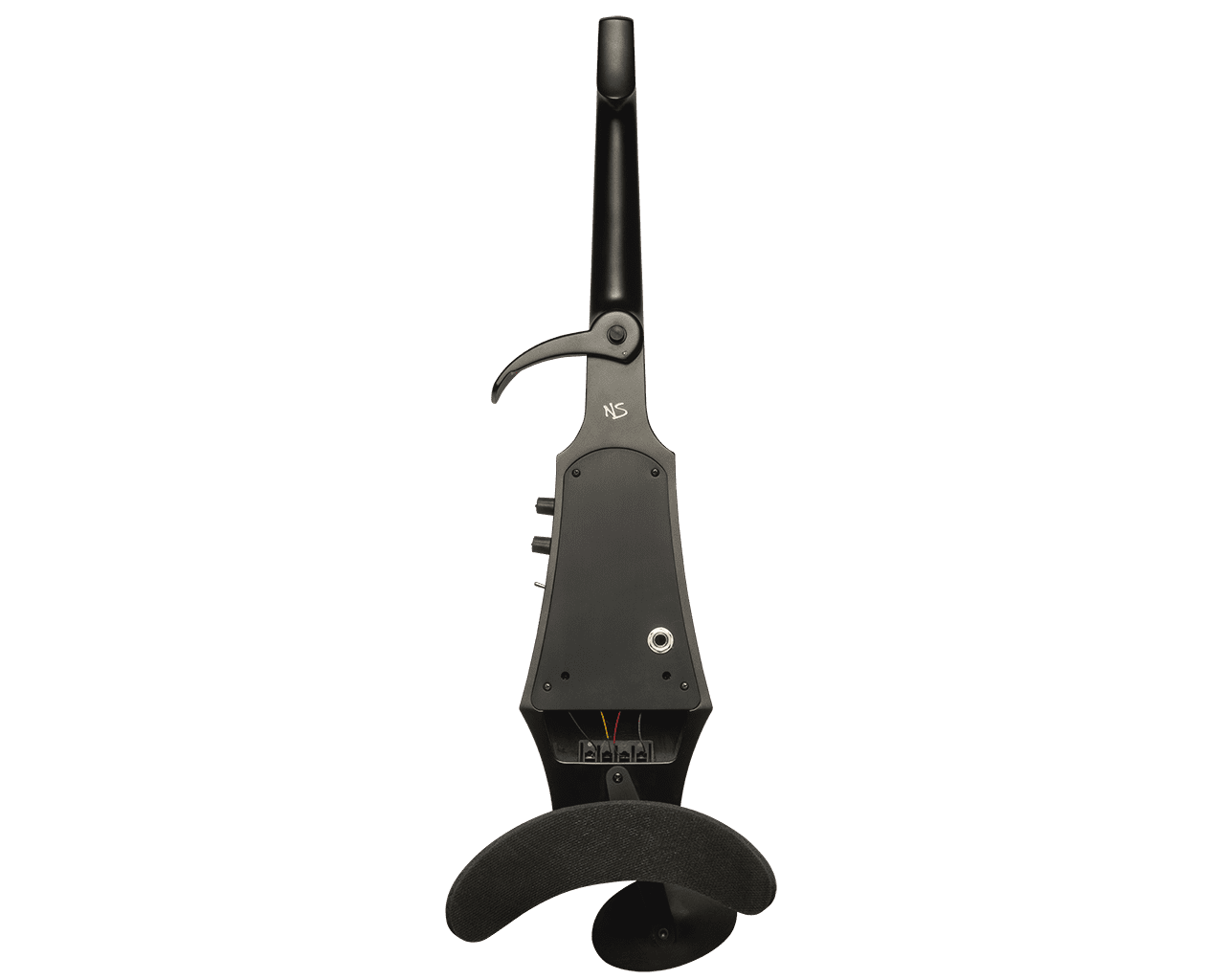 Overview
Note: NXT series instruments have been replaced by the NXTa Active Series with dual-mode pickup. Read about the NXTa Viola here.
Designed to meet the demands of studio, stage, and other challenging performance environments, the NXT Viola frees the violist from the limitations of an amplified acoustic viola. Based around a comfortable 16″ viola string scale, key features of this instrument include the Polar™ Pickup System, patented precision tuning system, sleek, ergonomic design, and comparatively light weight. Available with either a flame maple Sunburst or Satin Black finish, the NXTa features a maple body, the comfortable Custom Shoulder Rest, and an adjustable-height bridge. Most important, the NXTa Viola offers artists exceptional amplified and recorded performance quality, and extraordinary freedom of expression.
Specifications
LENGTH: 585 MM (23″)
WIDTH: 117 MM (4.6″)
THICKNESS: 49 MM (1.92″)
WEIGHT: 650g
SCALE LENGTH: 366 MM (14.4″)
BODY/NECK: Solid, straight grain maple, with maple face (Satin Black model) or flame maple face (Sunburst model) on body.
BODY REFERENCE BOUT: Black-dyed maple bout on treble side provides standard viola reference. Easily removable for unrestricted fingerboard access.
FINGERBOARD: Hand-graduated, featuring asymmetric curvature specially designed for enhanced left-hand playing ease.
BRIDGE: Black-dyed maple, adjustable for preferred string height via screws accessed from the back.
STRINGS: NS Electric Strings by D'Addario™ are standard. Compatible with solid and stranded core viola strings. Synthetic core strings are not recommended.
PRECISION TUNING HARDWARE: NS Design patented tuning system. Fine tuners are mounted on the body behind the bridge for precise, stable tuning. Automatic string clamping allows for quick, easy string changes.
BRIDGE PICKUP: The Polar directional piezo pickup system responds selectively to either vertical vibration (for remarkably even and sustained plucked/pizzicato sound, like a mandolin), or lateral vibration (for dynamic bowing, and a percussive plucked sound).
ELECTRONICS & CONTROLS: Rotary volume control; Tone control (treble roll off); Arco/Pizzicato toggle switch.
Performance Support Systems
CUSTOM SHOULDER REST: a standard option included with the NS Viola, the Custom Shoulder Rest can be formed by the player to fit the body perfectly. The contoured ebony chinrest is designed to work in tandem with the Custom Shoulder Rest.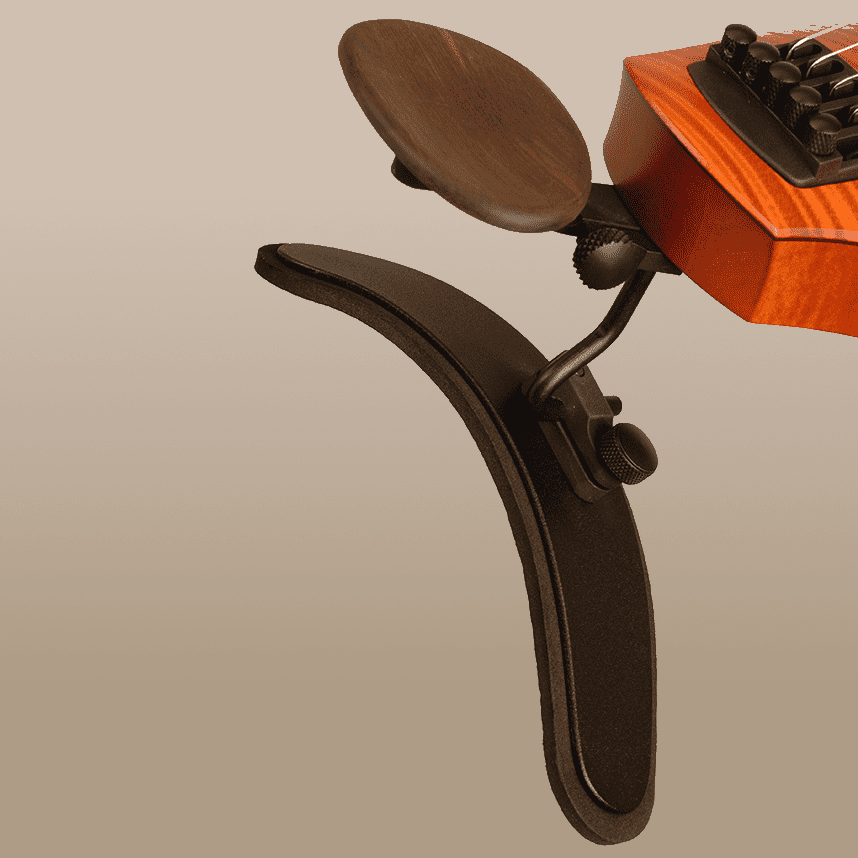 ADJUSTABLE CHIN REST: The Adjustable Chin Rest is optional, offering a range of positions for individual fit, style and comfort, providing entirely new levels of ergonomic support.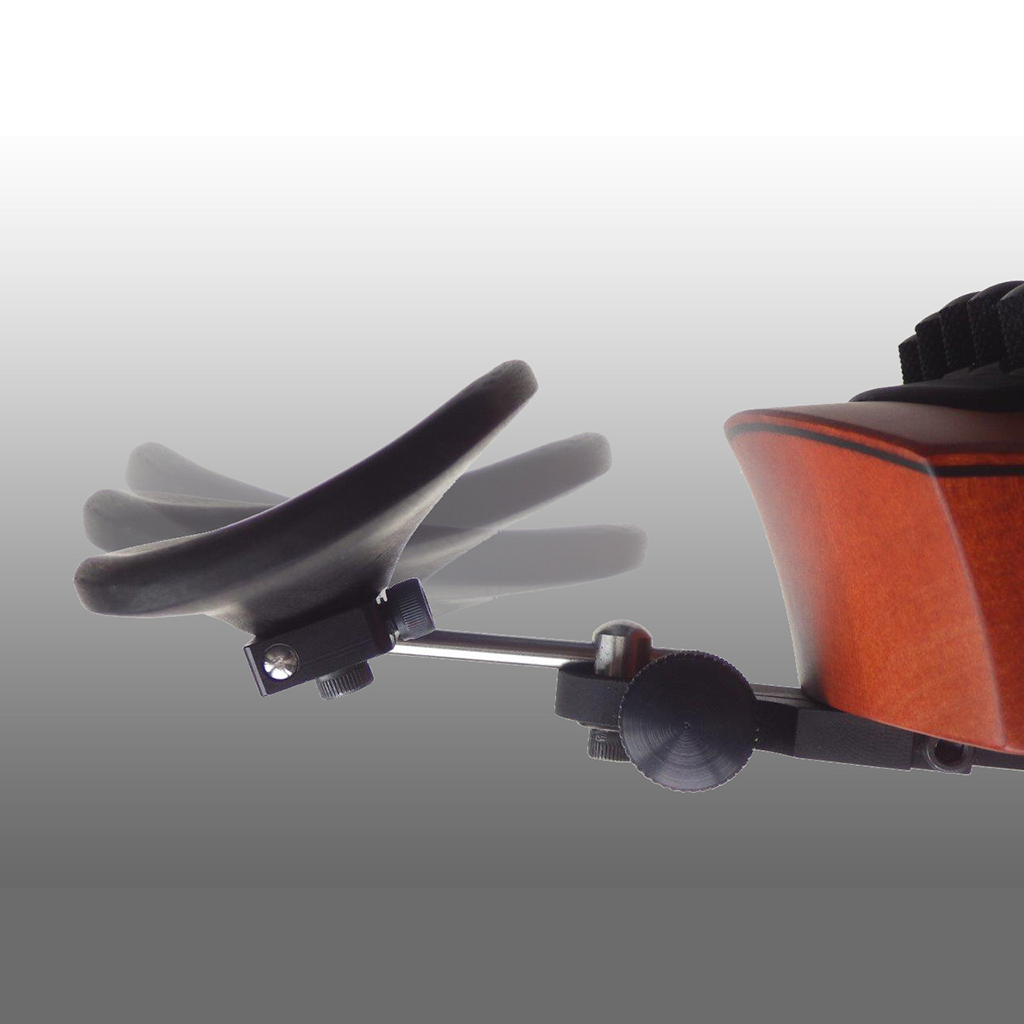 BALANCED SHOULDER REST: As an option, the violin can also attach to NS Design's revolutionary Balanced Shoulder Rest which secures it effortlessly in optimal playing position.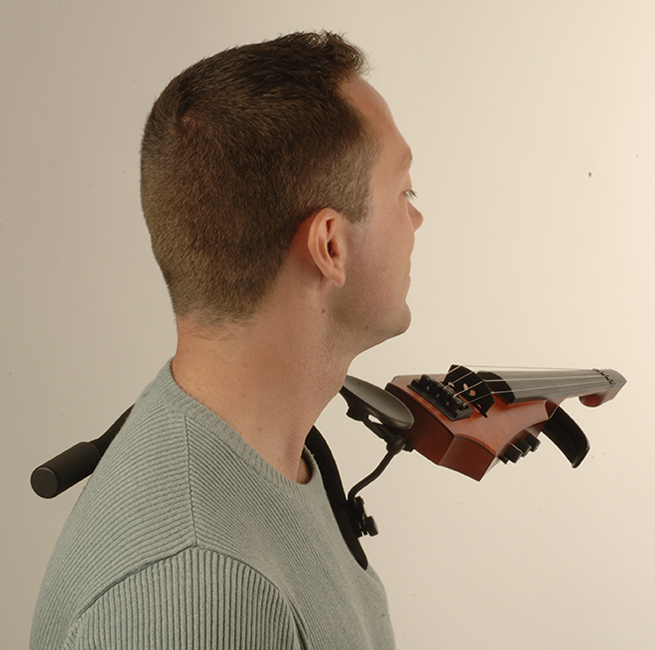 Owner's Manual