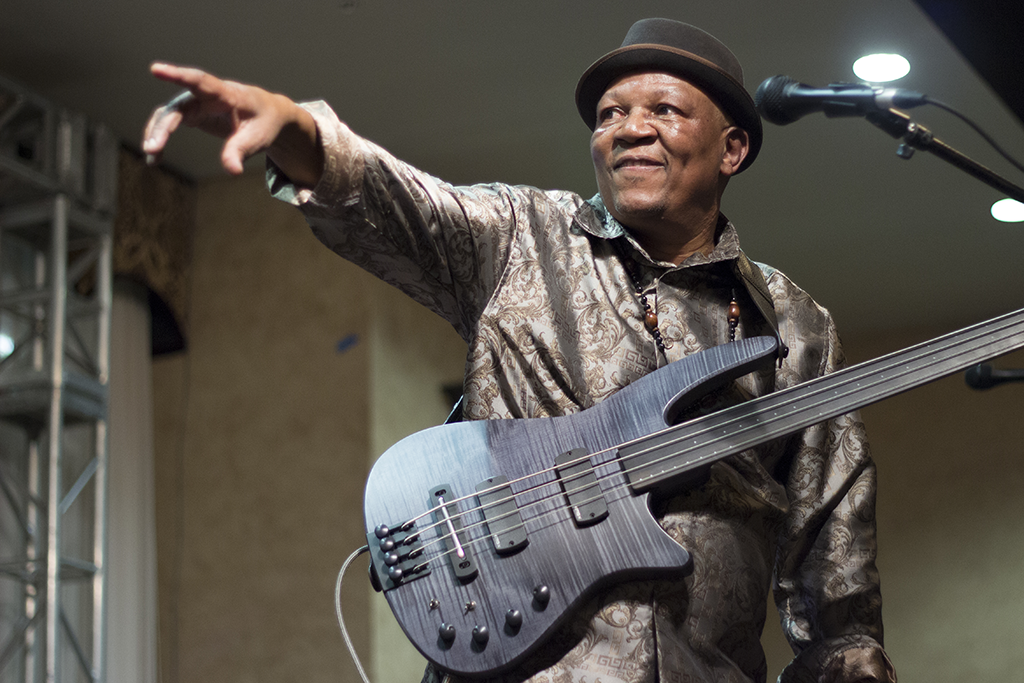 NS Bassist Bakithi Kumalo is back on tour with Paul Simon this summer playing several dates around the country throughout the month of June.  The tour kicked off June 1st in St. Augustine, FL and ends at SummerFest in Milwaukee, WI on June 30.  Don't miss it!  Tour and ticket information can be found here: http://www.paulsimon.com/news/paul-simon-announces-us-summer-tour/
Kumalo plays a variety of NS Basses and his go-to on this summer's tour are the WAV5 RADIUS Bass Guitar and the NXT4 Electric Upright.  He also plays the NXT Omni Bass and the CR RADIUS Bass Guitar.
Joining him with an NXT Electric Cello is fellow multi-instrumentalist, composer and tour mate Mark Stewart who has been recording and touring with Paul Simon since the late 1990's. Stewart is also one of the All-Star musicians in Bang on a Can, awarded Musical America's Ensemble of the Year and heralded as "the country's most important vehicle for contemporary music" by the San Francisco Chronicle. Mark is also a member of Steve Reich & Musicians and the comic duo Polygraph Lounge with Rob Schwimmer and in 2013 was in a year-long residency at MIT in the Glass Lab teaching students to design and create a glass orchestra.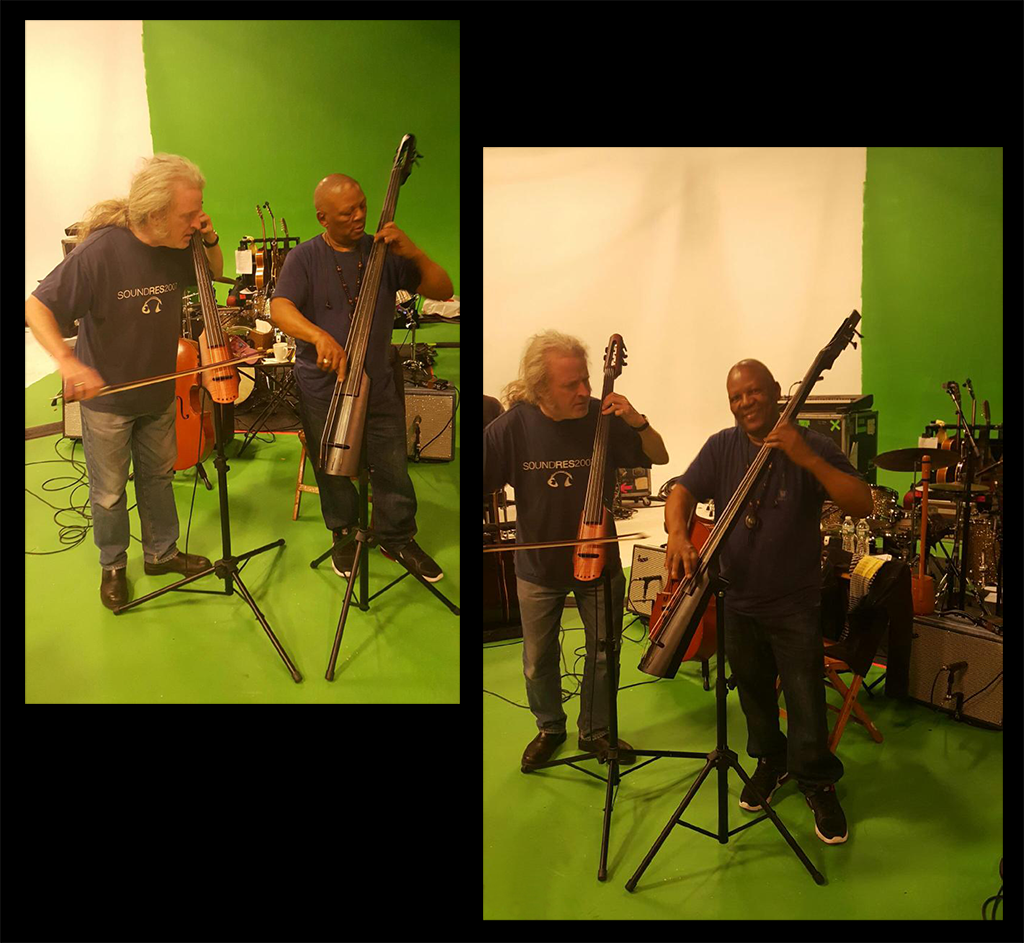 Photos: Bakithi Kumalo and Mark Stewart in rehearsal for tour with Paul Simon.
Watch:  Paul Simon's debut performance at Austin City Limits with "Wristband" from his album Stranger to Stranger. The album is described by Andy Greene of Rolling Stone as "an experimental album heavy on echo and rhythm that fuses electronic beats with African woodwind instruments, Peruvian drums, a gospel music quartet, horns and synthesizers."  A great showcase for Kumalo's talents, who opens this funny song playing his NXT Upright.
Watch:  Bass Musician Magazine Interview with Bakithi Kumalo in which he describes how he got his start on stage at just 7 years old playing a Gibson bass in his uncle's band in South Africa; his ultimate respect for finding the tone, the most influential bassists for him and his willingness to share lessons he has learned along the way to a successful career playing his music for audiences around the world.  And at 22:00 in this interview…see and hear the slap sound technique he's having fun with these days on his CR5 RADIUS Bass Guitar, it's a real treat and is as fun, adventurous and masterful as Kumalo himself. Enjoy!
Watch:  Bakithi Kumalo and his quartet at 2016 Bass Bash at Winter NAMM, with special guest and fellow NS Artist Avery Merritt playing his NS Custom Exotic Top Zebrawood CR4 Electric Violin.
More details and features for all the NS Basses that Bakithi plays along with our new eco-friendly NXTa active series EUB's, Omni's, Cello's, Violin's and Viola's featuring battery-free electronics are found at our website ThinkNS.com.