NS Design is pleased to welcome the artist known as bad snacks to its roster of electric violin endorsing artists.
Classically trained on the violin, she had a career as a singer-songwriter on the east coast before moving to Los Angeles. Turning her talents to electronic music, bad snacks' current work encompasses synthesized soundscapes with a "chillhop-meets-experimental" vibe. Recent performance credits include a commissioned album for YouTube's Audio Library, playing with Grammy-nominated R&B/neo-soul group KING, and performances with the avant-garde Hollywood Light Orchestra.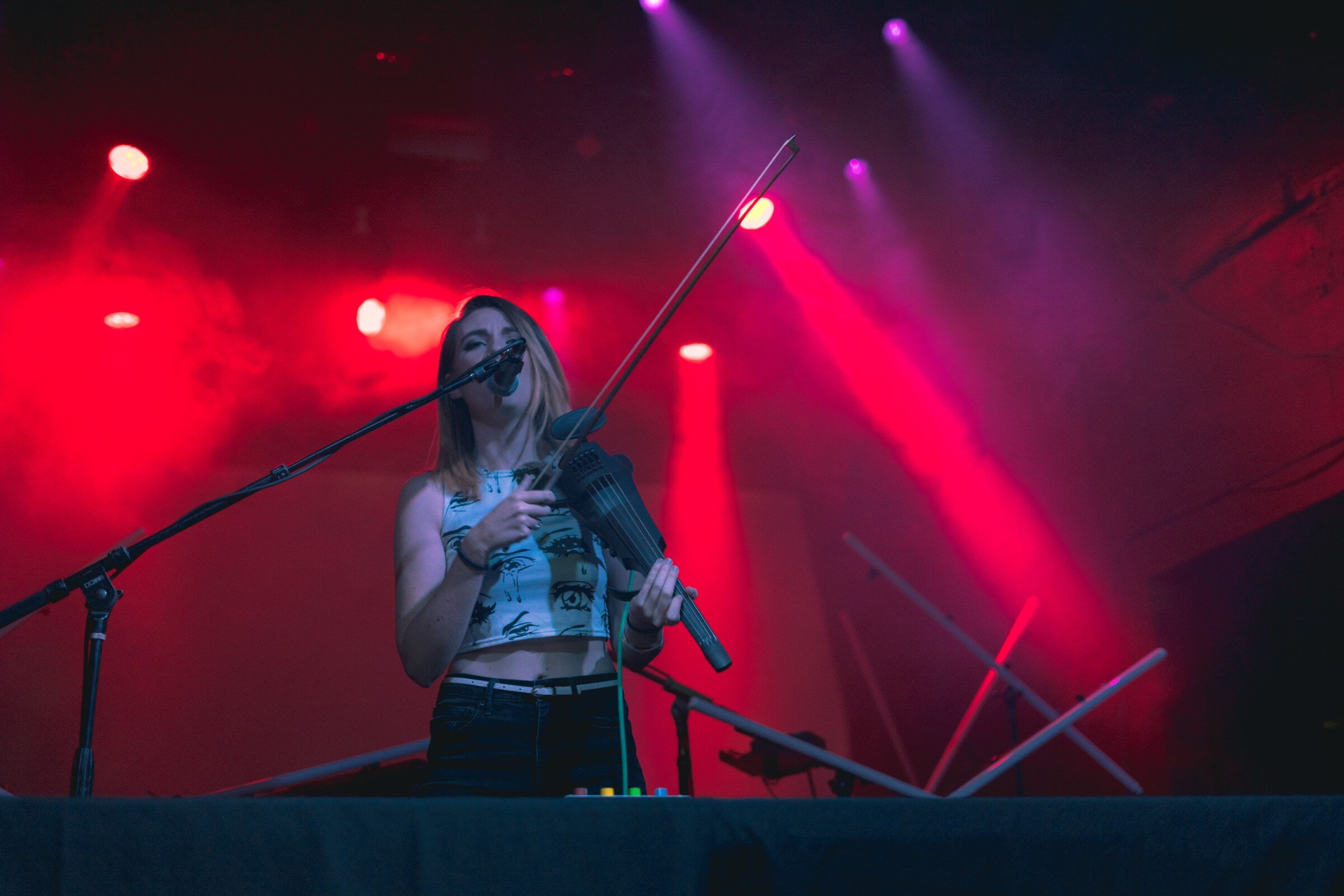 Beyond performing, bad snacks has cultivated a YouTube following of over 30,000 subscribers. Her channel includes an in-depth look into production techniques for orchestration, mixing and mastering electronic music. A series of videos feature effect and synth pedals matched to the NS violin among others.
This demo of the NS NXT5a electric violin with the Meris Enzo synth pedal shows the creative potential of bad snacks' work, and her talent for explaining the complex ideas of electronic music.
bad snacks raves about the NXTa violin:"I have never played an electric violin that has felt as natural yet versatile as the NXTa Violin. It's incredibly comfortable to play, and the control of signal through the active setting and the pickup switch allows me to have all kinds of tonal versatility which is incredibly important as I tend to synthesize my instrument and put it through all kinds of effect chains. My live sets would be literally impossible without this instrument!"For more information and news on bad snacks, visit her YouTube Channel or Facebook Page.Visit ThinkNS.com for more info on the eco-friendly, battery-free NXTa Series of NS violins.