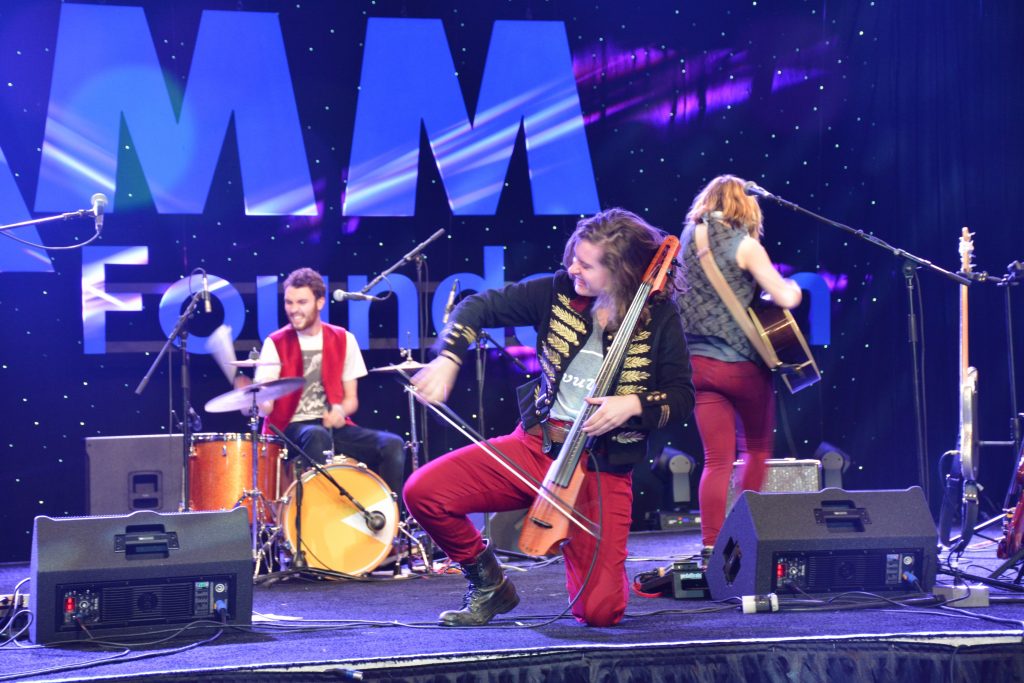 NS Cellist Katie Larson and her Indie Folk-Rock band The Accidentals are celebrating their recent signing as Sony Materworks Artists with the release of two singles "KW" and "Memorial Day."  With much anticipation from fans and followers around the country, their new album Odyssey will be released later on this summer.
"The Accidentals draw inspiration from just about every kind of music you can think of, but it really doesn't matter what you label them as long as your label contains the word 'great'." -"45 of the Best Up & Coming Rock Bands to Check Out in 2017," GoodDeedSeats
Great indeed! Katie Larson along with bandmate Savannah Buist, violinist/vocalist, are both multi-instrumentalists. Combined with the talents of singer/songwriter/drummer/percussionist Michael Dause, The Accidentals provide an edgy and energetic soundscape that renowned musicians have noticed and that audiences around the country respond to.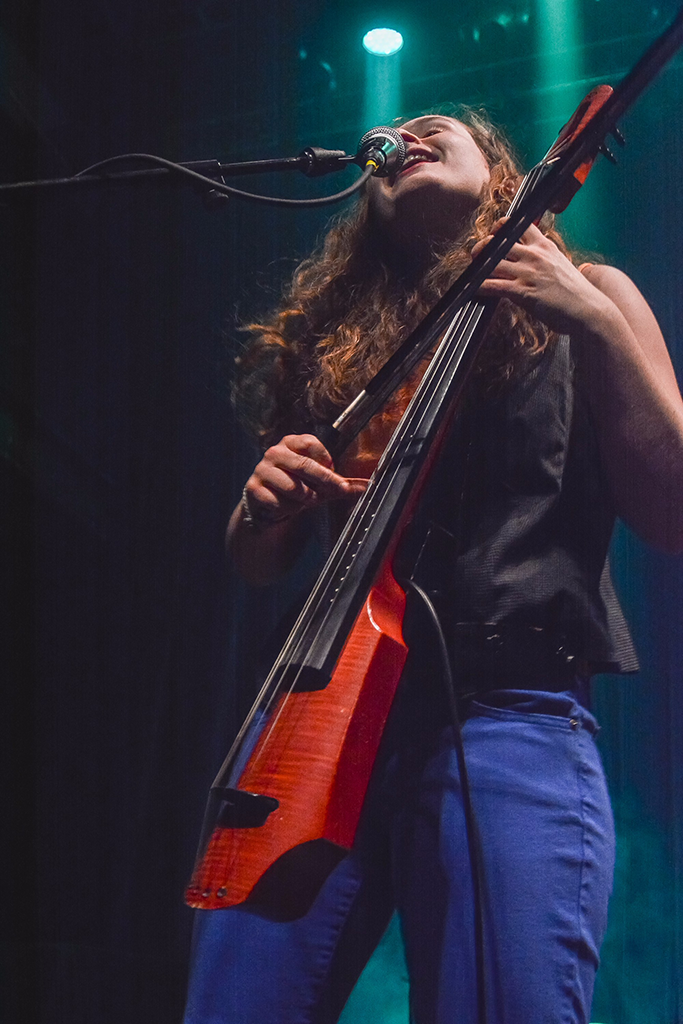 "The musicianship and delicate preciseness to their music is unparalleled to anything else we've heard from talents of this age." Raves from the Ann Arbor Indie Music Examiner
This hardworking young trio have released several albums and toured extensively supporting acts and have joined the stage with some of the greats.  The list is both diverse and impressive: Martin Sexton, Brandi Carlile, Joan Baez, Arlo Guthrie, Keller Williams, Andrew Bird, Dar Williams, Ladysmith Black Mambazo, Rusted Root, The Wailers, and so on.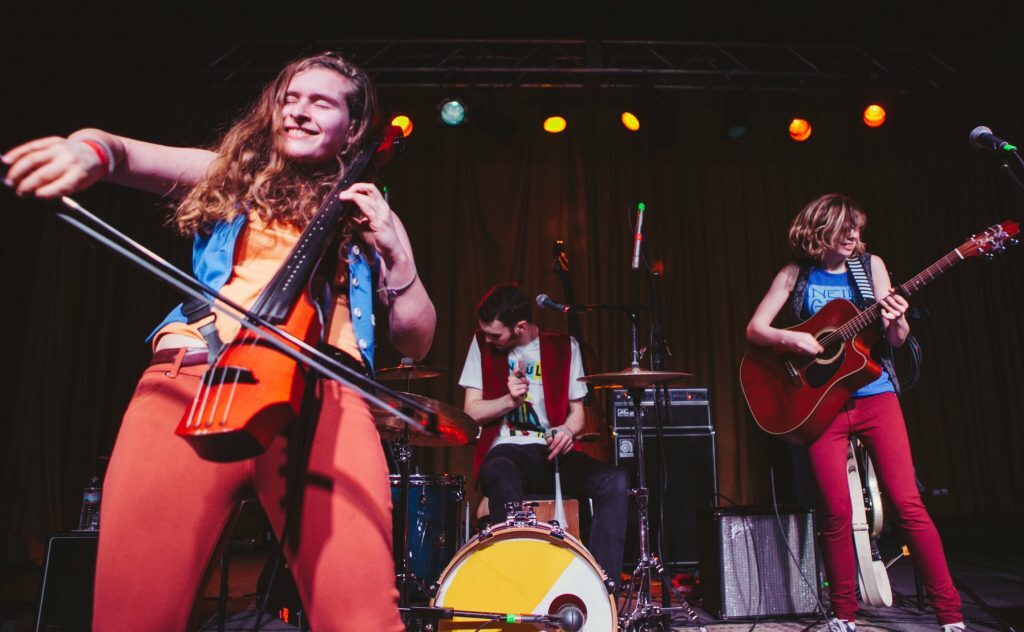 "Displaying a genre-hopping range of influence and some smart songwriting skills to go with their abundant musical chops."-"SXSW: 7 Breakout Acts", Billboard Magazine
The Accidentals first single is called "KW", they explain its origins: "KW was written when we were touring this summer with Keller Williams. We were blown away by his cross-genre, highly collaborative guitar wizardry, and challenged ourselves to write something in that jazz infused jam-band style. We kept referring to the song as 'KW,' and it stuck. Keller heard the tune, and offered to swap us some string parts on his new album for his signature guitar chops on ours – and KW was born. Keller is an authentic human. He has made a living doing what he loves while being who he is – and we really respect that. It's more rewarding to live your life authentically rather than for self-gain."
Check out an exciting live version of "KW" from Founders Brewery featuring Katie moving and grooving with her NS CR Cello and NS Frame Strap System.  In Katie's own words: "The NS Design cello and harness system are so versatile in design and tone that they lend themselves to any situation; jazz jams, symphony concerts, outdoor music festivals, theater shows, house concerts, punk clubs, etc.  I've used it in every situation and I've never had this much fun playing cello."
The Odyssey Summer Tour kicked off last week in Colorado and continues with several dates throughout the US continuing in Texas, Tennessee, Ohio, Pennsylvania, their beloved Michigan and beyond.  With many musical stories to tell along the way, be sure to check out a show on their journey throughout the country.  You can find links to their latest single "Memorial Day" and others on Spotify and Apple Music. For tour dates and more about The Accidentals visit their website: http://www.moreaccidentals.com/
For more information about the NS Cello Katie plays and the entire family of NS instruments, including our newly released affordable and road worthy WAV Cello Series, visit ThinkNS.com.