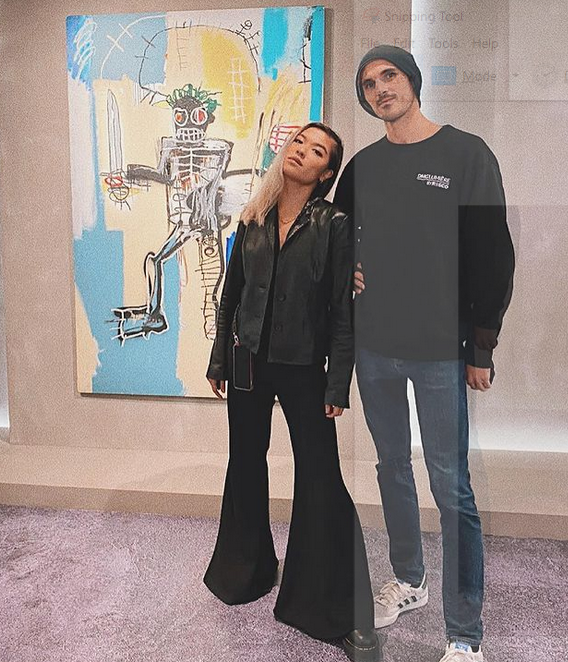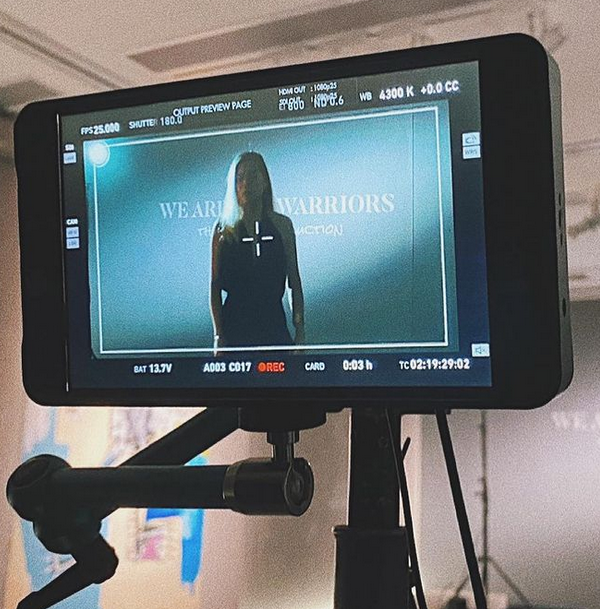 NS Artist Xiaolin, violinist and DJ, recently collaborated with Christie's Auction House to create a promotional music video to welcome Jean-Michel Basquiat's Self-Portrait "Warrior" to Hong Kong for the first time. The video features Xiaolin's music accompaniment on the CR Violin with the painting in the gallery. Painted in the final year of Jean-Michel Basquiat's life, Self Portrait is a striking self-image of glory, pain and power. It's a very big day in the art world and in Hong Kong Christie's is hosting an auction featuring several auctions in a series that unites collectors across different geographies and time zones, featuring important 20th Century artists including Basquiat and Banksy, among others.
In the video Alex Rotter and Evelyn Lin discuss the epic masterpiece 'Warrior' by Jean-Michel Basquiat, to be offered in We Are All Warriors: The Basquiat Auction on 23 March, featuring musical performance by Olivia Dawn.'The warrior symbolizes strength,' says Rotter. 'The warrior also symbolizes protection. I think the warrior in his case, symbolizes the willingness to fight for your beliefs.'
Discover why this is one of the finest and most powerful works created by the artist in 1982 — the year in which he 'made the best paintings ever,' according to the artist himself.
We Are All Warriors: The Basquiat Auction, a single-lot sale of Jean-Michel Basquiat's landmark work WARRIOR, will be broadcast live from Hong Kong today. https://www.facebook.com/Christies
Xiaolin plays the CR Electric Violin.