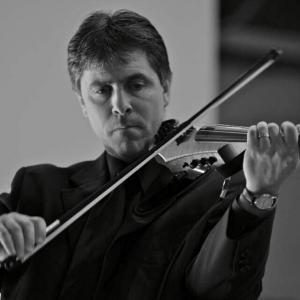 Scott Laird, nationally recognized string pedagogue and conductor (and NS Design Artist and Educator), has received The University of North Carolina Board of Governors 2019 Excellence in Teaching Award.
Established by the Board in 1993 to highlight the importance of teaching, the award recognizes the extraordinary contributions of faculty members System wide, honoring 17 outstanding faculty members this year.
"We take great pride in honoring these recipients. They all bring a high standard of excellence in the classroom through creative teaching methods that impact our students," said UNC Board of Governors Chair Harry Smith.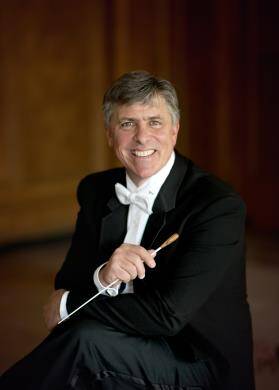 Laird, who has served on the faculty of The North Carolina School of Science and Mathematics is currently the Fine Arts Coordinator and Instructor of Music.
Beginning in 2001, Laird's milestone achievements include promoting and developing a high standard of musicianship and pride in the Orchestra and initiating popular electives Classical Piano and Guitar, Audio/Digital Music Production, and History of Western Music. Taking on the new role of Fine Arts Coordinator in 2008, Laird has played an integral role in recruiting, hiring, and supporting all of NCSSM's Fine Arts instructors with an eye toward developing a team that exemplifies excellence in teaching, scholarship, impeccable musicianship, care for students, and collegiality.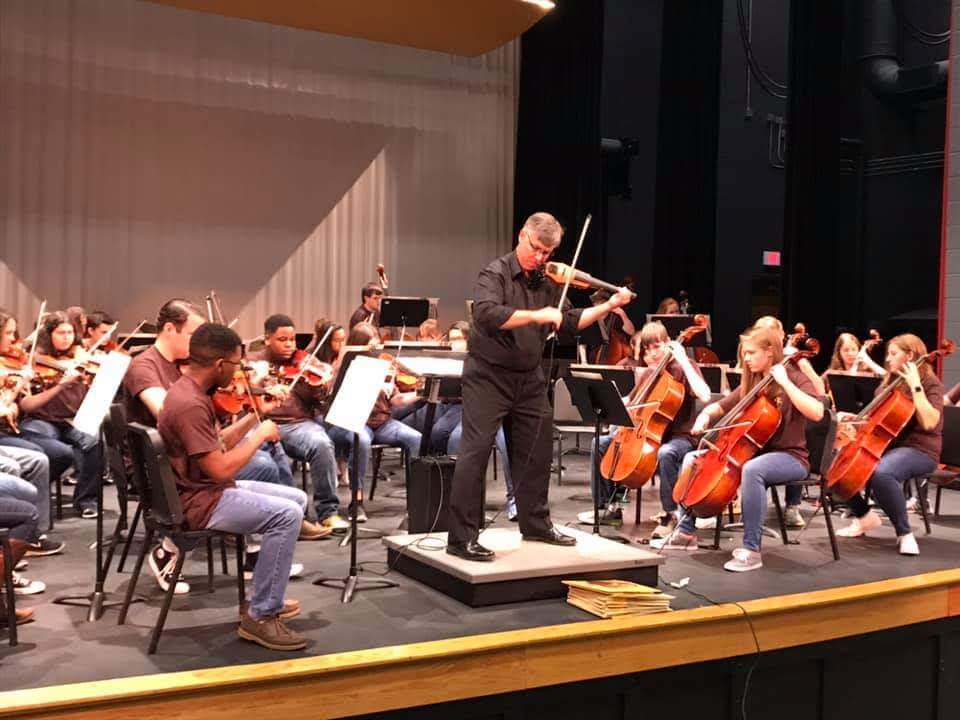 In his 18 years as NCSSM's orchestra conductor, the string section has grown from only 12 members in 2001 to over 60 players this year. They have performed major works every year including symphonies by Beethoven, Dvorak, Mendelssohn, Mozart, Haydn, and this year, Brahms and have featured over 70 student soloists over the years as part of an annual Concerto Concert. He sponsors and supports students who are selected for the NCMEA Eastern Regional Orchestra, NC Honors Orchestra, and NAfME National Honor Orchestra.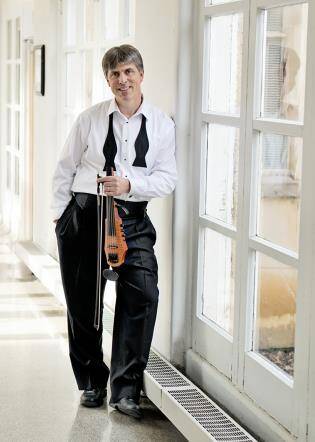 "This award is an opportunity to acknowledge the great work that's being done by some of the finest instructors in all of higher education," said UNC System Interim President Bill Roper. "It represents the talent we have in the UNC System and the high-quality education our students receive."
Noted for his innovative approach to ensemble development and musicianship, Laird is a frequent conductor of honor orchestras and is a sought-after conference presenter. He has developed relationships with the Durham community by promoting the Fine Arts Series events to the community on area list-serves and our programs are now well known for their high quality, free admission, and family-friendly atmosphere.
He regularly performs on acoustic and electric violin and is known for his abilities in both the classical and improvisatory arena. We're proud to add that his electric of choice is the NS Design CR Violin.
His blog: "Thoughts of a String Educator," enjoys broad readership in the music education community.
More on Scott and the other esteemed recipients of this prestigious award:  https://www.northcarolina.edu/Board-Governors-Awards/Teaching-Awards-2019