"Imaginative…otherworldly" violinist Adam Baldych has exploded onto the international jazz scene, fast becoming one of the hottest players in the genre on both acoustic and electric violin.  Born in Poland in 1986, Adam began touring internationally at age 16 and trained at the University of Music in Katowice, Poland, and at the Berklee College of Music in Boston.  He has received numerous awards for his playing and performed at festivals in Poland, Germany, Spain, Serbia, and Indonesia.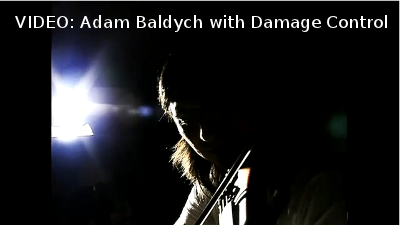 Adam's projects include U.S.-based SynthDrome, a five-piece fusion group performing New York-style jazz with classical and european folk influences, and the Polish-based five-piece Damage Control.  Both groups feature Adam's own compositions, which draw on Solvenian folk music.  In 2010, he also composed music for a stage performance of Jeremy Lloyd and David Croft's 'Allo 'Allo!, in Gorzow, Poland.
"Magical Theatre", Adam's most recent album, is described as "Absolutely gorgeous and totally unexpected" by allaboutjazz.com, and features several of Adam's original compositions on acoustic and electric violin.  You can order his album online through CDBaby.com.
Get the latest news on Adam at www.adambaldych.com, and be sure to check out his YouTube channel.