Santana bassist talks to FBPO about working with Carlos, Miles, Sheila E. and his expanding roll as music director.
By David Sands
Top photo: Alan Poulin Photography
June 3, 2015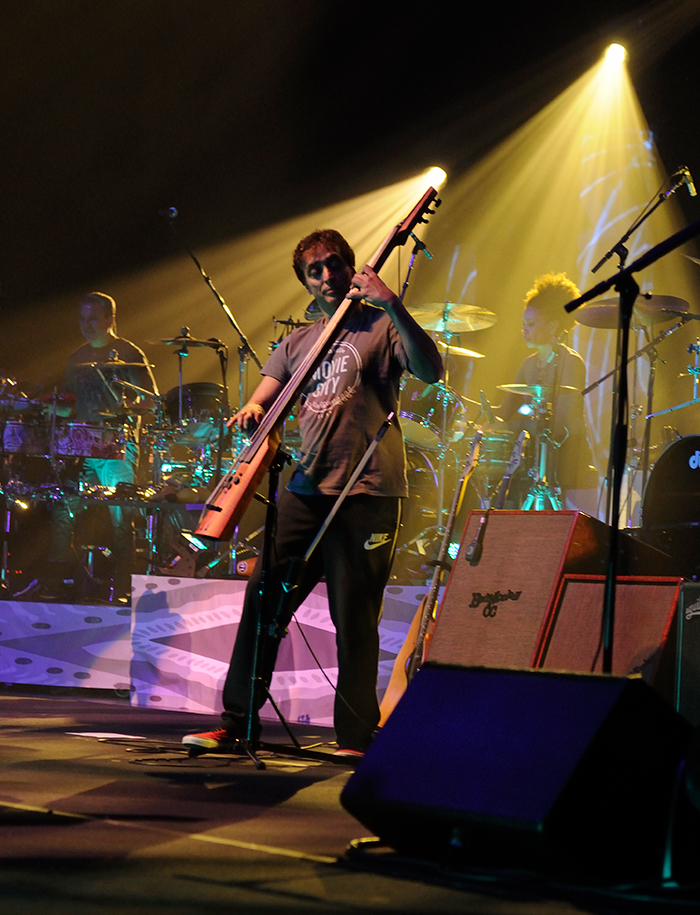 Listening to Benny Rietveld, it's hard not to be a little amazed at the places his bass has taken him.
To start with, he plays with Carlos Santana and acts as musical director for the famous guitarist's band. As if that's not enough, he's opened up for Prince as part of Sheila E's ensemble and toured and recorded with the late jazz giant Miles Davis.
In 2001, he released The Mystery of Faith, an adventurous genre-jumping solo album. Over the years, he's also lent his talents to artists as varied as Herbie Hancock, Eagle Eye Cherry and John Lee Hooker.
FBPO's Jon Liebman recently had the opportunity to interview Santana's fascinating bassist, who spoke with us about his musical origins, choice gear and work with Santana, Davis and other artists.
Read the full interview at:
http://forbassplayersonly.com/benny-rietveld-shares-tales-of-musical-adventure/