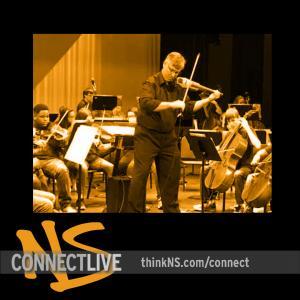 NS Artist Educator

Scott Laird
of North Carolina School Of Science and Mathematics
premiered 3 educational videos accompanied by a live roundtable discussion hosted by NS founder Ned Steinberger and NS Artist Relations Manager Corey Redonnett.
Laird and other NS Artist Educators at the roundtable discussed creating practice content for students.
In the presentations he demonstrates in various ways he utilizes his NS instruments in the studio for work as a strings educator.
The NS CONNECT series explores gear, musicianship, and the ever-changing creative experience, especially during the challenging times we are working through together.