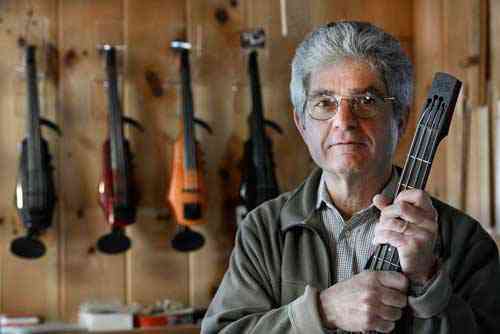 Rock stars have played his electric guitars. Now the Maine instrument maker creates electric violins, cellos and violas.
BY BOB KEYES STAFF WRITER – Maine Sunday Telegram
NOBLEBORO – Ned Steinberger designed electric guitars for Sting, Peter Gabriel and Eddie Van Halen.
More recently, he has designed electric violins, a viola and cello for clients closer to home.
In a risky move that might rankle traditionalists, the midcoast-based DaPonte String Quartet began incorporating the odd-looking electric instruments into its performances this year. For its holiday concerts this week in Winter Harbor, Boothbay Harbor and Newcastle, the classical music ensemble performs on the Steinberger originals exclusively.
For Steinberger, the son of a Nobel Prize-winner in physics, the bowed instruments represent his latest effort to advance stringed-instrument technology. Read the full article…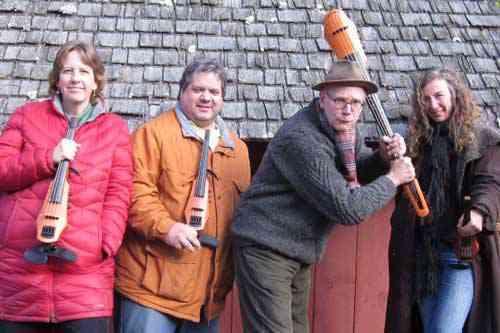 Read more about NS Design instruments with the DaPonte String Quartet's Holiday Concert Series.