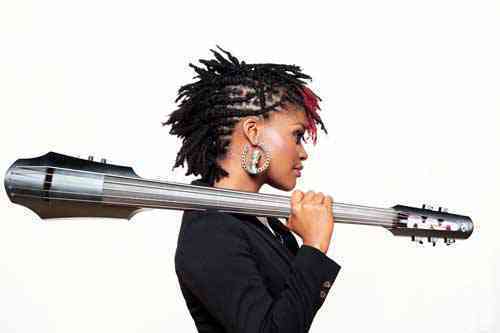 When classical soloists embrace new technologies, waves are sure to made. Burgeoning soloist Patrice Jackson-Tilghman dives headfirst into new waters incorporating her NXT-5 Cello, into her broad repertoire of orchestral solos. Described as a "big-toned, boldly projected soloist", we can only imagine the wonderful tones Ms. Jackson will be creating with her NS Cello.
A graduate of Juilliard and Yale, Ms. Jackson studied with Claude Frank and the Tokyo String Quartet at the Yale School of Music, and took master classes with renowned Brazillian cellist Aldo Parisot. She is currently an Associate Professor at Berklee College of Music in Boston. Performing with the Atlanta, Detroit, Dallas, New Jersey, Milwaukee, Omaha, St. Louis, Nashville, Hartford, Colorado and Symphonies, and the Philadelphia Orchestra, among many others, Ms. Jackson has numerous awards and accolades from conservatories and juries worldwide.
She plans to release a solo CD, featuring the NS cello, in Fall of 2014.