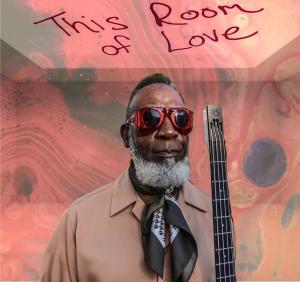 NS Artist Jamaaladeen Tacuma is in Germany this weekend at the 50th Anniversary moers festival, where on Sunday May 23 (10am EST) he will premiered "This Room of Love", a livestream solo performance with the NS WAV Radius Bass Guitar. NS will partnered with the Festival on Sunday to bring the performance live via Facebook.
Returning to the moer Festival after 15 years, it's also a particularly special stage for Mr. Tacuma as he first played here in the 1970's with jazz luminary Ornette Coleman, as a member of his band.
The moers is one of the leading jazz and improvised music festivals in Europe. It's a three day open air concert series and this year they are broadcasting 36 musical performances from their website now through Sunday. Check out the full schedule of live performances here: www.moers-festival.de
Tacuma plays the WAV Radius bass guitar and the WAV Electric Upright bass.